Lilama Corporation: signing Collective Labour Agreement, receiving emulation titles and commending good & creative labourers in 2016
This morning (28/7) in Hanoi, Lilama Corporation has organized the ceremony of Collective Labour Agreement, awarding noble titles and commending good & creative labourers in 2016. People participating in the ceremony were Mr Nguyen Van Dong - Chief of Propaganda and Training Department of Vietnam Labour General Confederation, Mr Nguyen Thi Thuy Le - Chairman of Vietnam Construction Trade Union, Mr Do Van Quang - Vice Chairman of Vietnam Construction Trade Union. People from Lilama attending this event were Mr Nguyen Dinh Hai - Chairman of Management Board, Mr Le Van Tuan - General Director, Mr Ha Quang Luong - Chairman of Corporate Trade Union, Members of Management Board, Corporate Vice General Directors; General Directors & Trade Union Chairmans of subsidiary companies; Managers & Deputy Managers of Corporate Departments, Project Board Directors together with 60 good & creative labourers.
This event was a meaningful one to maintain the collective labour relationships and implement the rights & obligations of both employers and employees based on the labour law. Moreover, it enables labourers to negotiate with employers about their benefits due to specific characteristics of machinery installation branch and in accordance with state laws. The Agreement signing helps reconcile different interests, reduce unnecessary competitions among corporate enterprizes and make it possible for close attachment between employees and employers in the entire Corporation.
General Director Le Van Tuan signed the Collective Labour Agreement

The Corporate Collective Labour Agreement was signed based on equality, free negotiation, cooperation, complementing the enterprise regulations, intensifying disciplines in enterprise. And it is also an important legal document for enterprise to sign Labour Contracts with employees according to conditions and abilities of enterprise, ensuring the rights of both parties.
At the ceremony, in the atmosphere of emulation to make achievements in celebration of the 87th anniversary of Vietnam Trade Union foundation, the Corporation also organized to receive emulation titles and commend good labourers & creative labourers in 2016. 03 individuals were awarded Labour Medals by State President, 02 people were awarded Certificates of Merit by Prime Minister. 60 individuals represented more than 20,000 employees of Lilama achieved the titles Good Labourers & Creative Labourers in 2016. Speeking at the ceremony, Mr Le Van Tuan - General Director on behalf of Corporate leaders thanked the 60 excellent people from subsidiary companies, project boards who had worked very hard, creatively to contribute to the success of Lilama Corporation.
Ms Nguyen Thi Thuy Le, on behalf of Vietnam Construction Trade Union congratulated the 05 people awarded Labour Medals from State President & Certificates of Merit from Prime Minister and 60 excellent individuals praised by Lilama Corp. Ms Thuy Le said that over the past years, emulation movements of Lilama had achieved many encouraging results, contributing remarkably to the workers' movements and trade union activities of the whole branch.
Individuals to be praised at this ceremony were people discovered, trained and glorified by collectives through emulation movements; they were excellent representatives of the movement "Good labourers, Creative labourers" in their companies. They were direct labourers working in various fields with various education levels, professional skills and having various working periods & conditions, however they were all energetic, dynamic, creative, enterprising; they always thirsted for studying and finding out technical innovations so as to enhance labour productivity, save materials, contributing to build their companies to develop stably.
Some photos at the ceremony:
Mr Nguyen Manh Dung, Deputy General Director signed the Collective Labour Agreement
of Lilama head quarter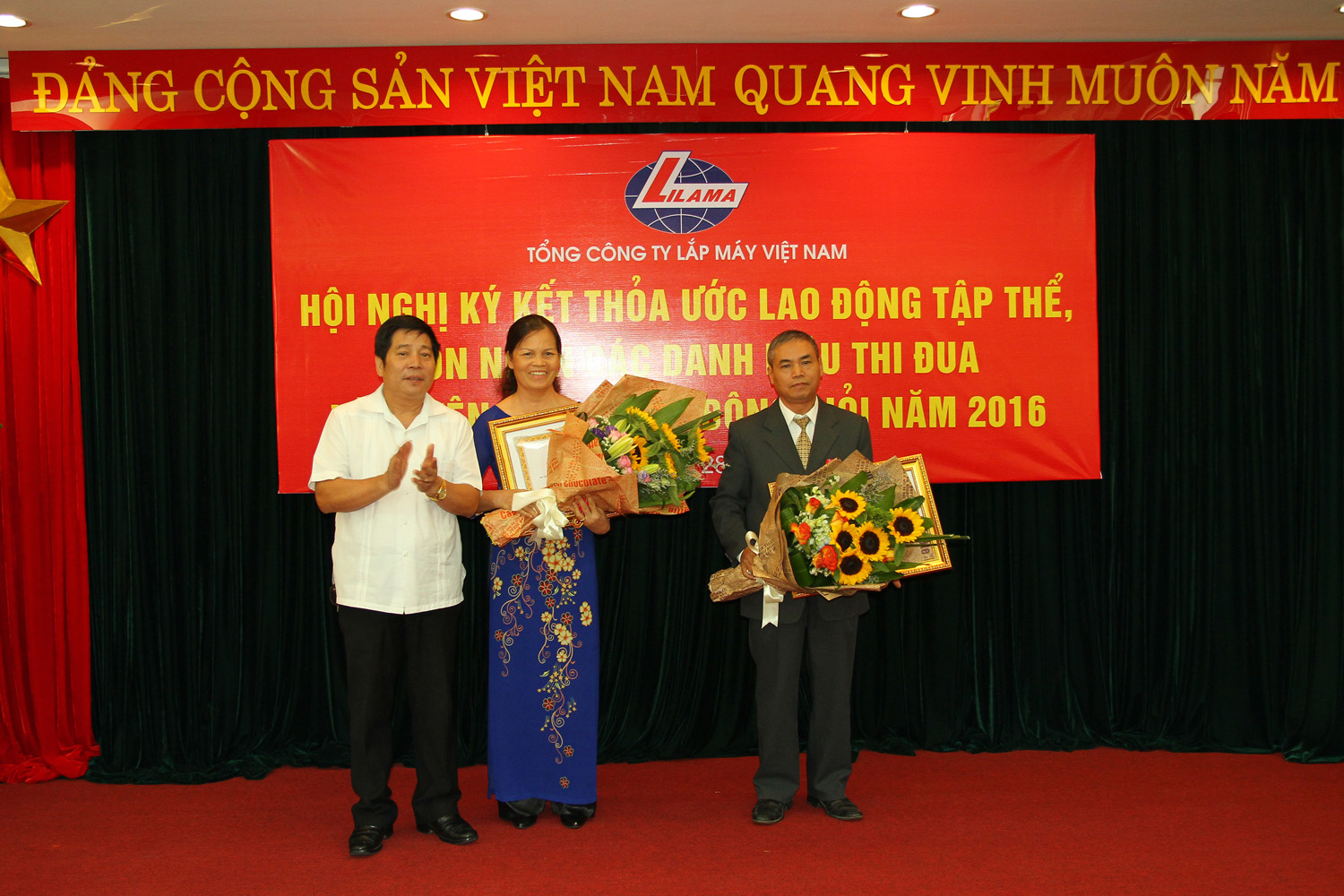 Mr Nguyen Van Dong, Chief of Propaganda & Training Department of Vietnam Labour General Confederation gave Labour Medals to excellent individuals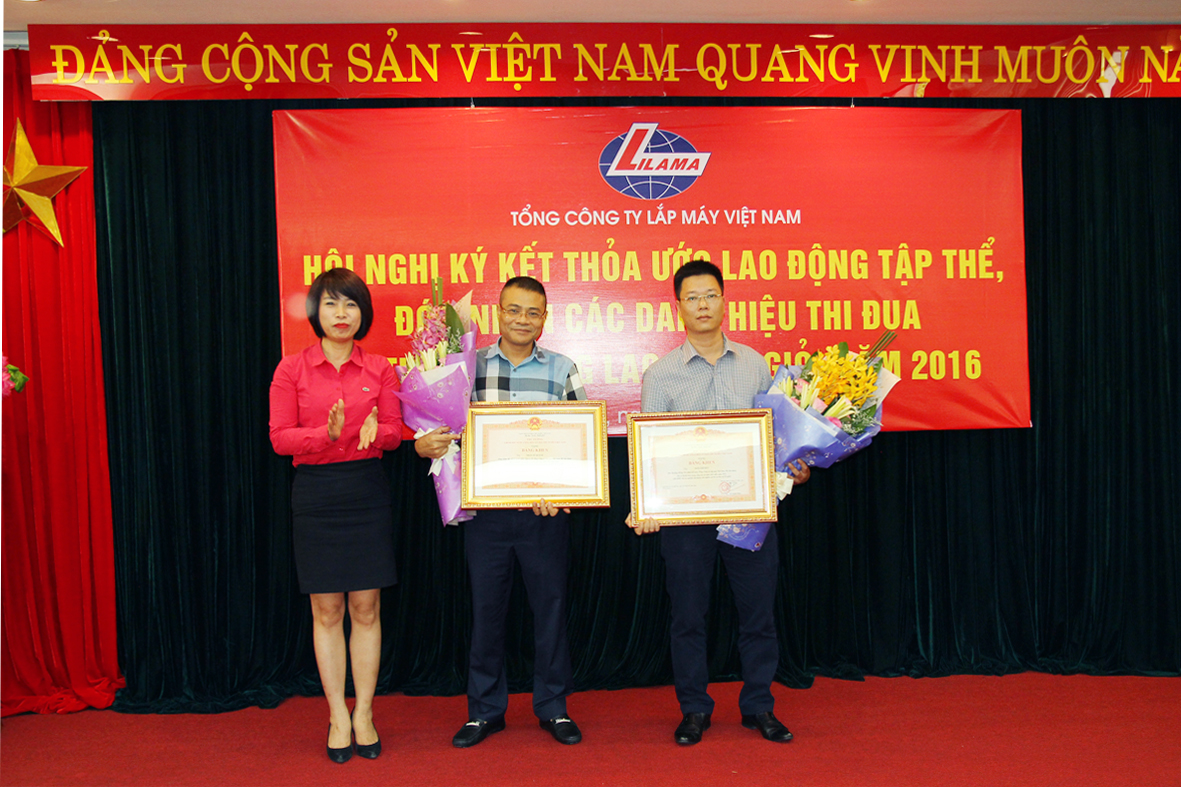 Ms Nguyen Thi Thuy Le, Chairman of Vietnam Construction Trade Union gave Prime Minister's Certificates of Merit to excellent individuals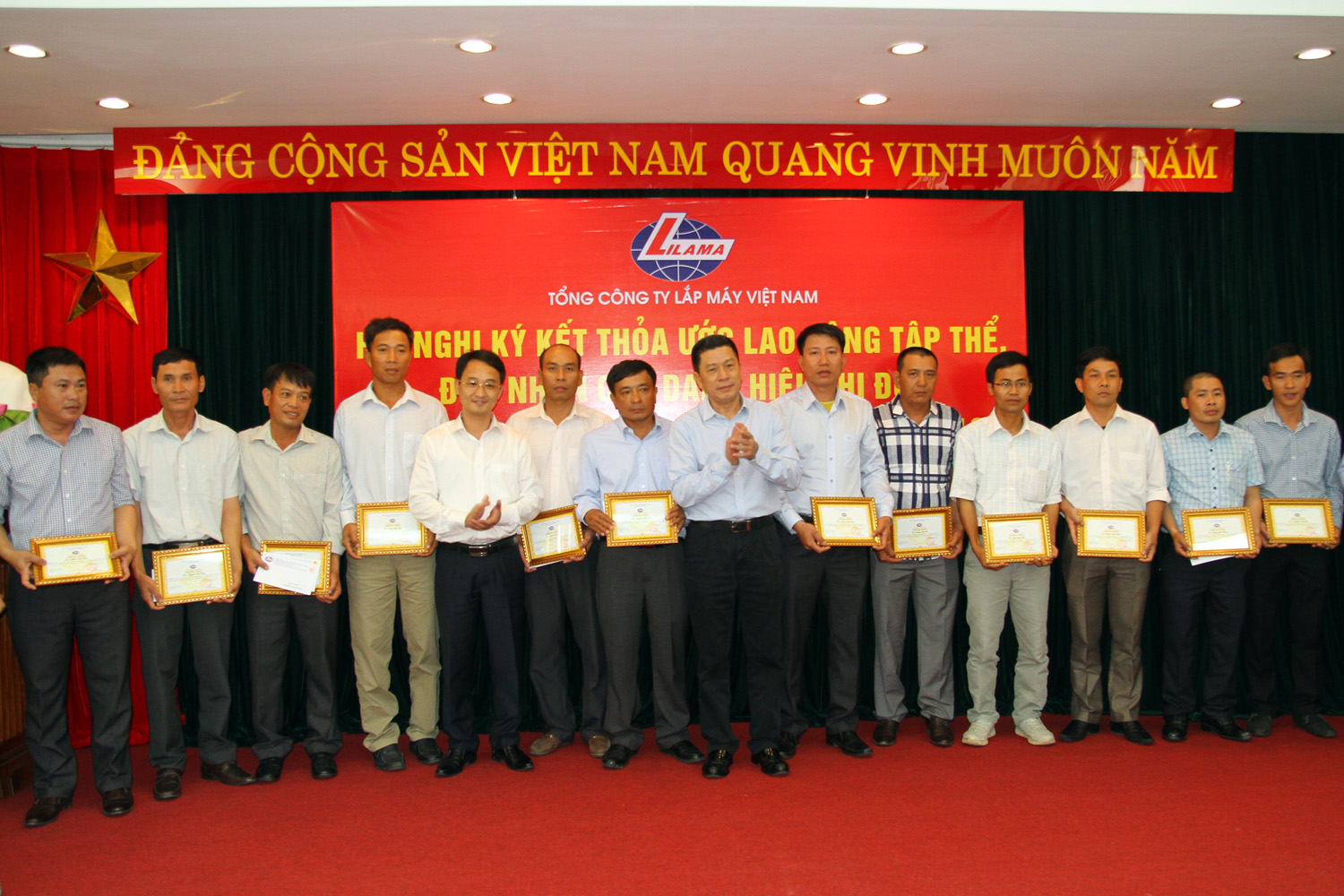 Mr Nguyen Dinh Hai, Chairman of Management Board gave
Titles of Good Labourers and Creative Labourers to excellent individuals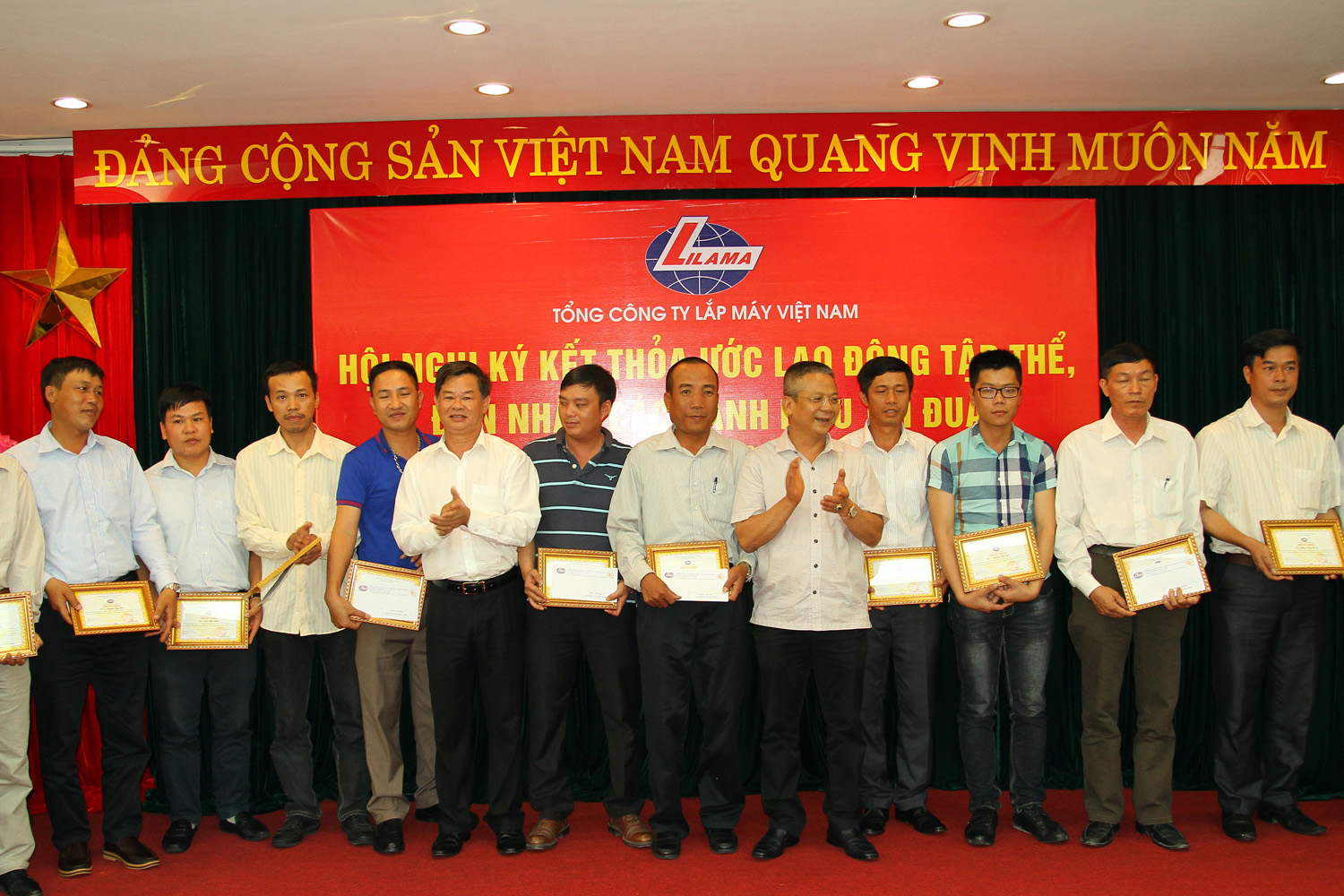 General Director Le Van Tuan gave Titles of Good Labourers
and Creative Labourers to excellent individuals
News: Duy Tinh, photos: Duc Bao, Viet Cuong

Comment