Installation
Over nearly 60 years building up and developing, with LILAMA, achievements attained are thousands of projects, factories which have been installed safely, accurately and put into use on time, operating well, bringing about great effect to our national economy.
Installing steam drum for thermal power plant
For the time being, LILAMA has affirmed that it is the biggest mechanical enterprize in Vietnam and we are known as one of the leading contractors who has performed successfully many large scale projects with the role EPC Main Contractor (Extension Uong Bi thermal power plant 300MW, Ca Mau 1&2 combine cycle power plants with total capacity of 1,500MW, Nhon Trach 1 thermal power plant 450MW, Nhon Trach 2 thermal power plant 750MW, Vung Ang 1 thermal power plant 1,200MW…) and with the role main contractor of national important projects, especially Dung Quat oil refinery plant, Mong Duong 1 thermal power plant, Mong Duong 2 thermal power plant, Thai Binh 2 thermal power plant, Nghi Son oil chemical refinery plant, Hua Na hydro power plant… in which LILAMA was responsible for performing more than 70% of mechanical and electrical work volume.
LILAMA has a staff of nearly 15,000 people including talented engineers, skilled workers, especially more than 3,000 high level welders having long term experience and international certificates. With this force of direct labour, LILAMA is able to undertake the whole installation work volume of industrial projects. LILAMA has successfully assembled a lot of special heavy equipment for projects such as: girder hanging steam drum of nearly 190 tons at the height of 80m, steam drum of 320 tons at the height of 80m, stator of generator which weighed nearly 300 tons, rotor of generator for hydro power plant which weighed nearly 1,000 tons and modules of equipment for oil refinery plant which weighed upto 1,000 tons and so on.
LILAMA has been investing in transport facilities, advanced construction equipment to serve the performance of projects. There is special equipment such as tractor with loading capacity of 150 tons, crawler cranes with lifting capacity of 600 tons and 250 tons, tower crane with lifting capacity of 50 tons, etc.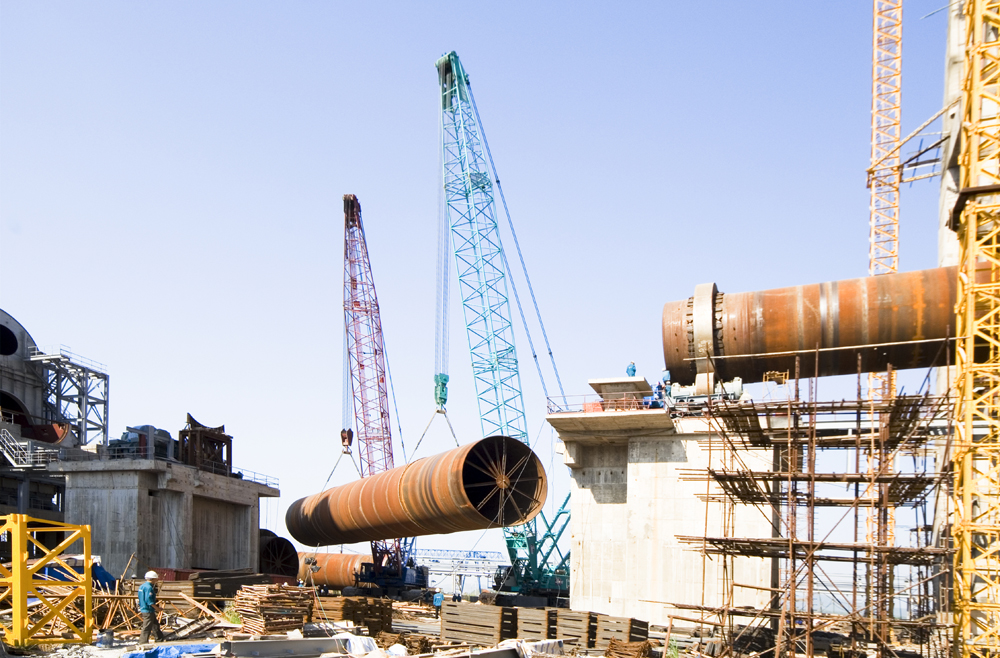 Installing kiln for cement plant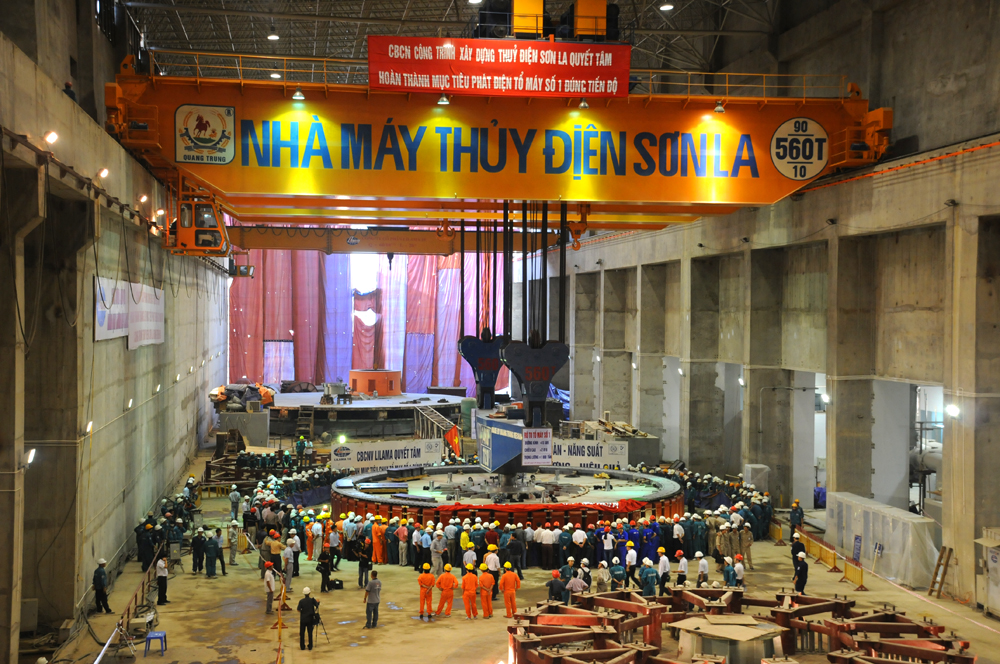 Installing rotor for hydro power plant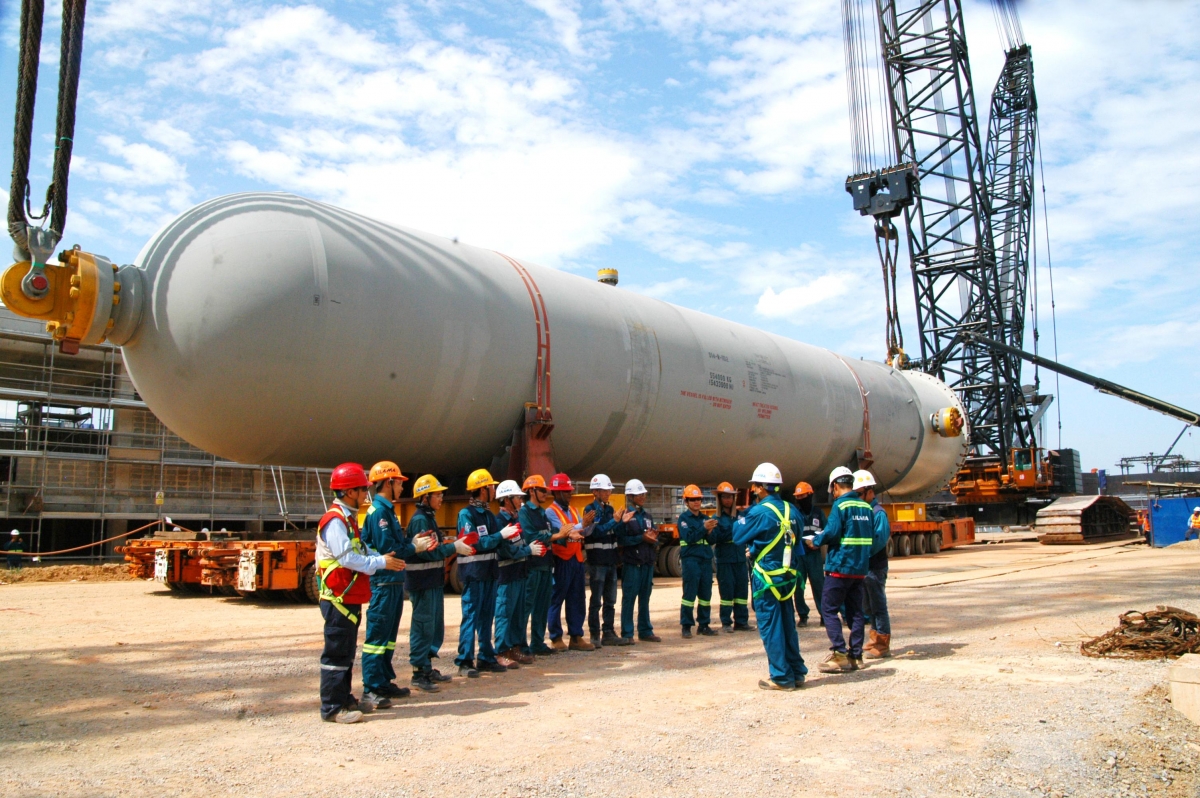 Installing equipment for oil refinery plant
Comment