Maintenance
Over the past 55 years of construction and development, LILAMA has created a prestigious brand name in machinery installation and equipment manufacture branch and become a trustworthy address for domestic and international customers. The field of repairing and maintaining industrial plants, projects has been always one of strong points contributing to bring in successes to LILAMA over the past time.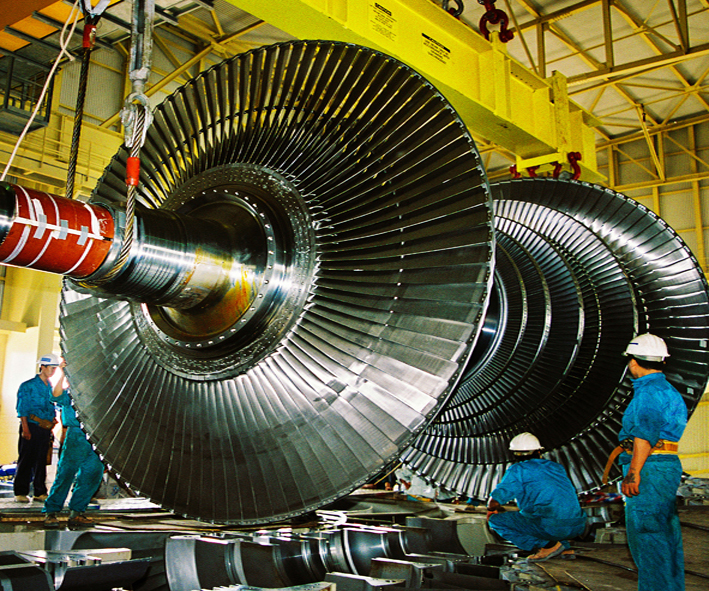 LILAMA has conducted to repair and maintain successfully many thermal power plants, cement plants in Vietnam and overseas, for example: repairing turbine of Cam Pha thermal power plant (300MW); repairing generator for Mao Khe thermal power plant (220MW); repairing, improving and upgrading boilers 1A, 1B, 2A, 2B for Mong Duong thermal power plant (2x500MW); repairing parts of turbine, generator No.7 of bidding package 15 and repairing parts of 3 coal grinding machines for Extension Uong Bi thermal power plant (1x300MW); repairing boiler of Quang Ninh thermal power plant (2x300MW); repairing turbine, boiler for Lisco thermal power plant in Libya; repairing mechanical equipment for Hoang Thach cement plant, Bim Son cement plant and so on.
For thermal power plants, to assure safety, stability and attain high productivity in operation, the work of frequent repairment and maintenance is a very necessary and important activity. It is so complicated and difficult because the labourers must work in narrow, precarious spaces with operating equipment around them. Besides, request for schedule is urgent and all these require workers to be patient, meticulous, have a passion for the work, have discipline and speciality.
During the process of building hundreds of important industrial projects in various fields: cement, thermal power, hydro power, oil refinery, chemical … with many ones performed in co-operation with large companies inside and outside the country, LILAMA has created a labour force of managing cadres, engineers, machinery installation workers having ability, long-term experience, high discipline and safety. The high level labourers of LILAMA are diversified consisting of scaffold workers, welders with international standard, repairmen, installation workers, calibrating workers (for turbines, generators), boiler repairmen, technological piping workers, electrician, etc. All the above mentioned advantages are important factors to bring about success of LILAMA in maintaining and repairing field over the past time. It helps raise market shares for LILAMA in maintenance services, manufacture of replaced equipment for industrial plants, create big competition in domestic and foreign market, affirm the leading brand name of LILAMA in Vietnam as an EPC Contractor who manufactures synchronous equipment lines for industrial projects, pioneers repairing and maintaining industrial plants in order to strive for participating in global associated product chain of multinational companies and undertaking construction & installation bids overseas.
Comment