Commencing to install steel structures for Nghi Son 2 thermal power project
In the morning of February 27th, in Nghi Son, Thanh Hoa, Main Contractor Doosan in coordination with LILAMA and other concerning units conducted to commence installation of steel structures for boiler 1 of Nghi Son 2 thermal power plant project. This was the first mechanical item that Lilama installed after the work of stake driving had been finished basically, 1 month ahead of defined schedule.
In Nghi Son 2 thermal power project, Lilama participates to install 15 thousand tons of steel structures, floor system, staircase handrails, cover… In next stage, Lilama will be assigned more jobs of mechanical installation for the project such as pressure section, equipment, pipelines, FGD equipment and so on.

"With the workforce of cadres having long-term experience, determination, enthusiasm and skillful workers, Lilama committed themselves to assure safety absolutely for all people, equipment and construction facilities, assure the project quality and complete project on time. We hope Doosan and Lilama will continue to cooperate with eachother and be trustful partners in near future projects" said Mr Le Van Tuan - Lilama General Director.
As we know, Doosan Corp. and Lilama Corp. have been cooperating to install successfully some thermal power projects in Vietnam such as: Mong Duong 2, Extension Vinh Tan 4, Song Hau…

Nghi Son 2 thermal power plant has total capacity of 1,200 MW including 2 machine units (2x600MW). It is the first BOT project the Government has awarded bid through out international tender procedures. The Owner is Marubeni-Kepco Joint-venture Factory and EPC Main Contractor is Doosan.

Some photos of the ceremony: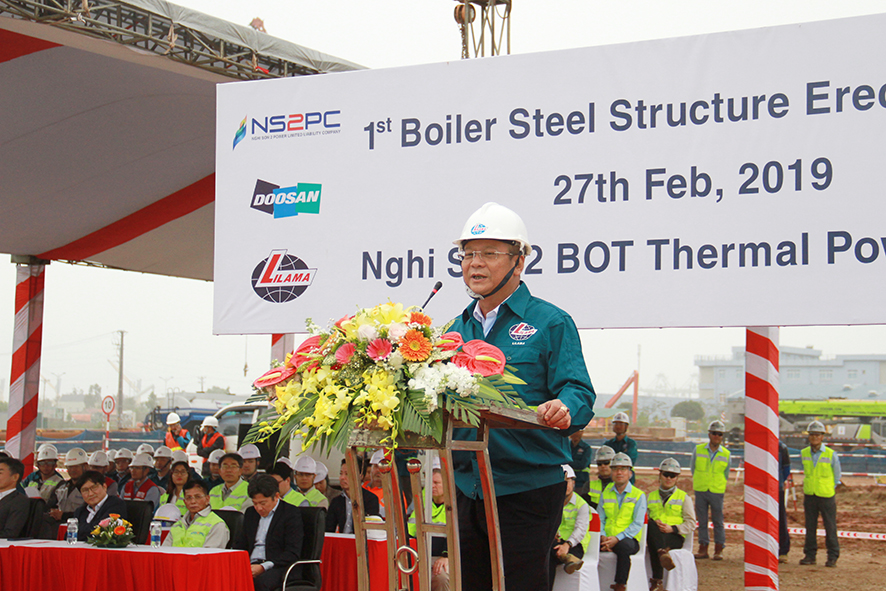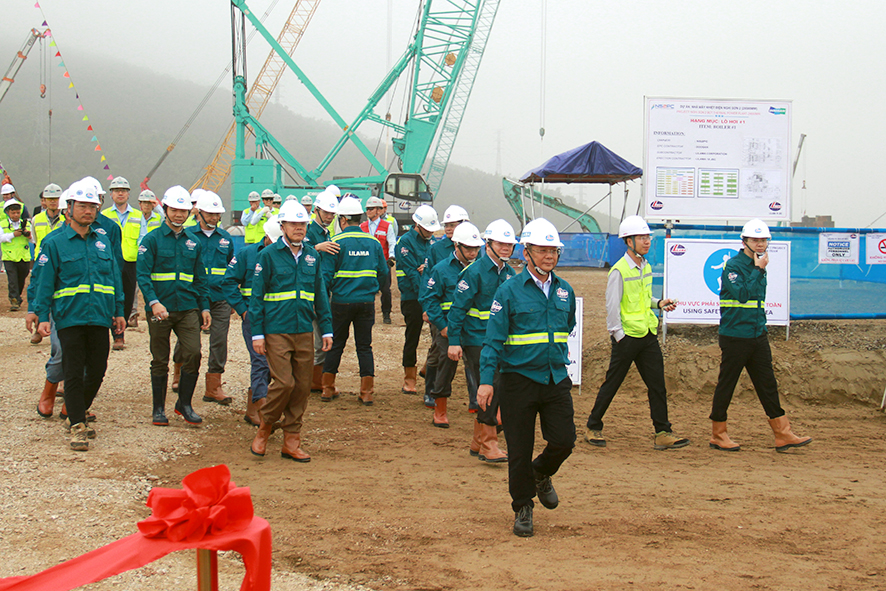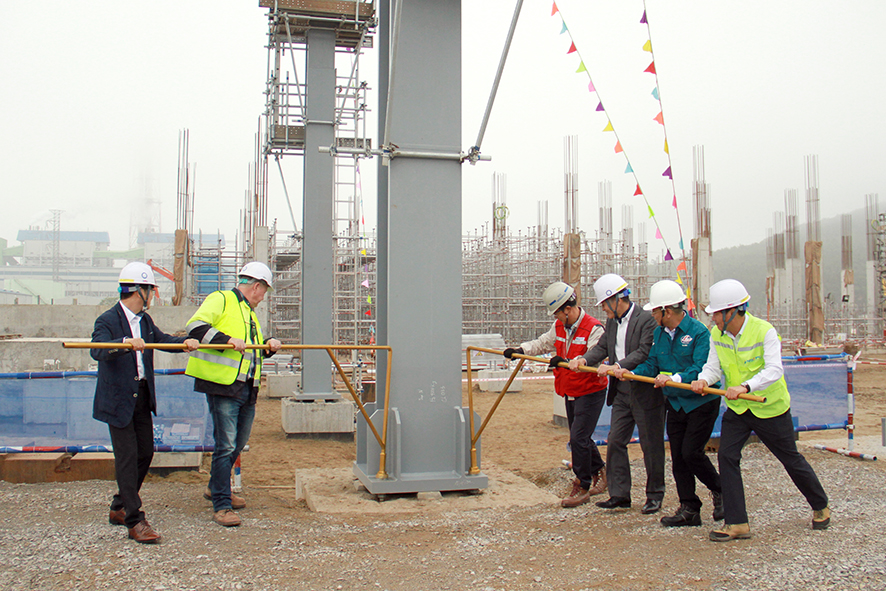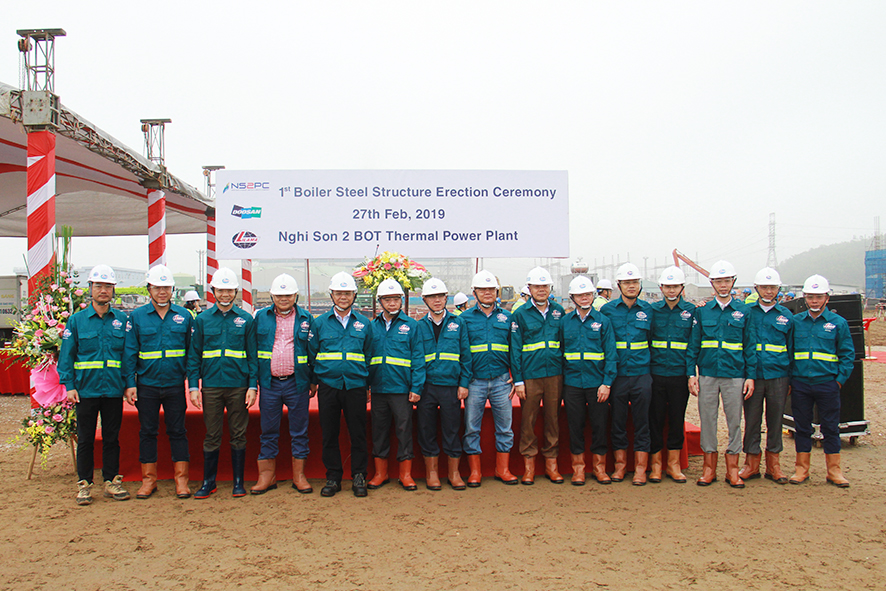 Duy Tinh, photos: Duc Bao

Comment