Erection commencement for CW Pipes of Van Phong 1 BOT TPPP
In the morning on June 29th 2020, Lilama Corporation has held the commencement ceremony for cooling water pipe erection positioned in the interface with the Turbin zone of the Generator No.1 in Van Phong 1 Thermal Power Plant Project (TPPP) site, inititating Lilama's installation work of the Project Package Lot-3.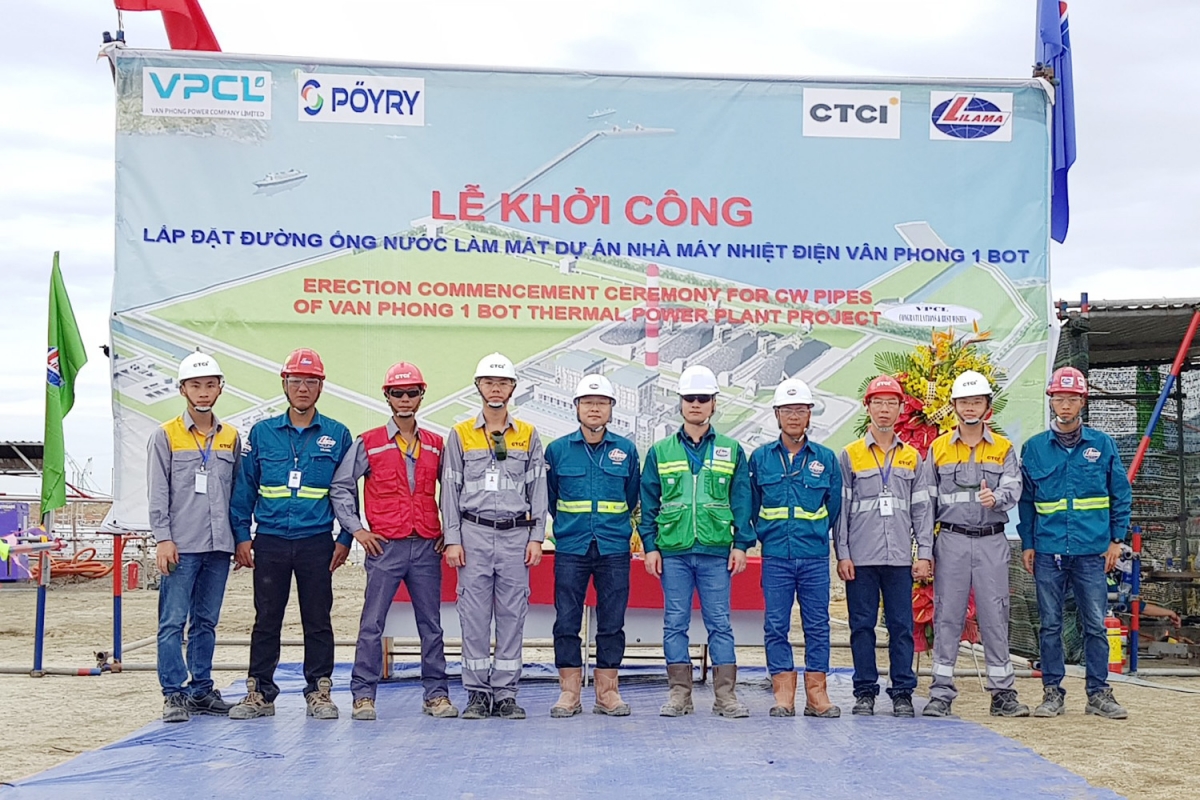 Representatives from the Owner PCVL, the EPC Contractor CTCI, Van Phong 1 PMB of Lilama Corporation and Lilama 18's construction unit attended the ceremony.
Under the witness and high appreciation of the Owner and the EPC contractor, Lilama has performed successfully the first CW spool installation. Other preparation actitivities including safety measures and execution have been carried out following the project plan and met the contract requirements on quality and schedule. By the erection completion in the commencement celebration, the first milestone of construction by Lilama has been gained, marking with an initial success as well as starting advantagingly a process of performance in the next coming high months in Van Phong 1 BOT Thermal Power Plant project.
Van Phong 1 BOT Thermal Power Plant Project is located in Phuoc Ninh commune, Ninh Hoa district, Khanh Hoa province, which is owned by VPCL – represented by Van Phong 1 Power Company with the total investment up to USD 2.58 billions. According to the project schedule, the plant which composed of two generators with the capacity reaching 1,320MW shall be completed for commercial operation by 2023. The plant is expected to supply a electricity production of 9 billions kWh each year for the national power network via the Van Phong – Vinh Tan 500kV transmission line which shall make a contribution to deal with the deficiency of power in the southern region of the country.
PV.
Comment