NGHI SON 2 TPPP UNIT#1 SUCCESSFUL SYNCHRONIZATION TO NATIONAL POWER GRID
On July 16th, 2021, Doosan as the EPC Contractor and relating joint-venture units successfully celebrated the coal-fired Unit#1 synchronization to the National Power Grid in site in Hai Ha commune, Tinh Gia district, Thanh Hoa province. This event has also certified great efforts from the Owner and contracting parties to get over hard situation caused by the Covid-19 epicdemic spreading unexpectingly.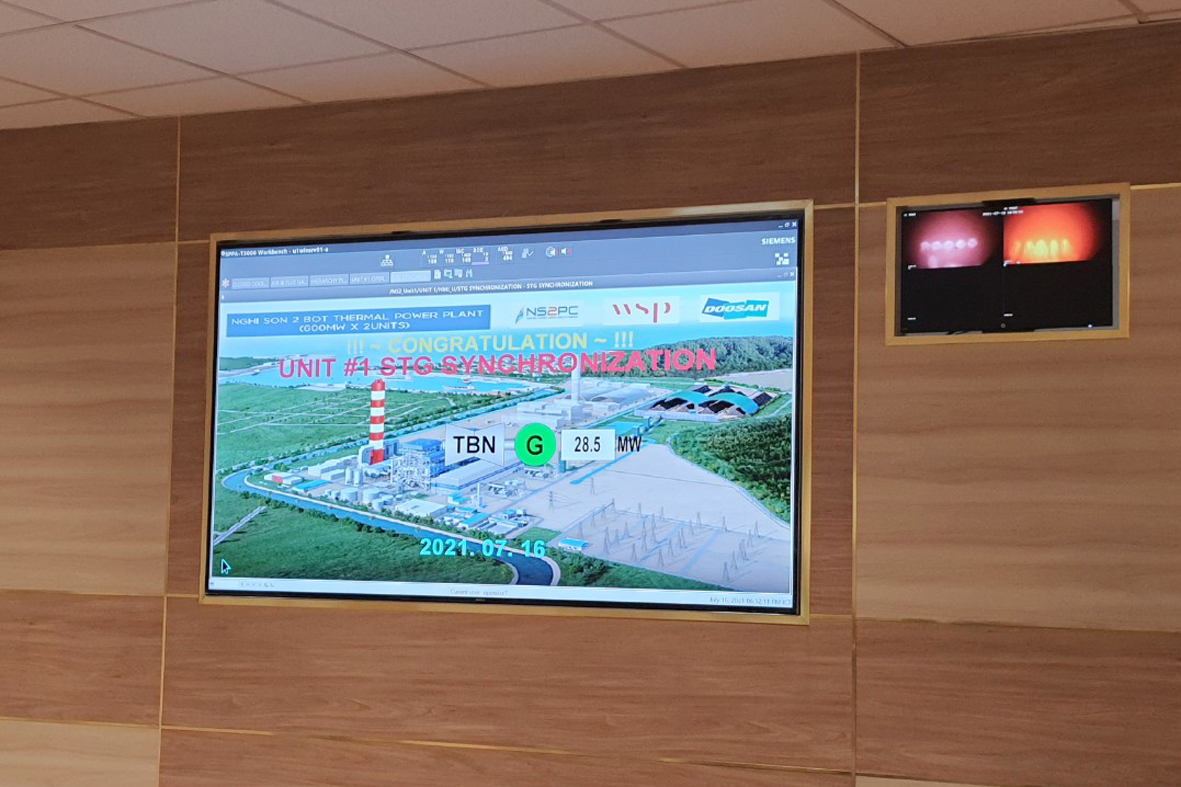 In this project, Lilama took over 90% the total mechanical & electrical installation work and sofar has gained most of important milestones as planned. In the Unit#1 and Unit#2, steel structures installation for the boiler were initialized in March, 2019 and July of 2019 respectively; presure test completed on September 1st, 2020 and January 2021 respectively. In the Unit#1, first initial firing, first coal-firing and power synchronization with a capacity of 28.5MW succeeded on March 05th, July 2nd and July 16th respectively of 2021; design capacity generated by 110% (665MW) on July 19th, 2021; and commercial operation shall be put in in December, 2021. The initial firing shall be expected to be set by August 2021.
In spite of the Covid-19 disease seriously disseminating nationwide, all Lilama performing units' performances in the Nghi Son 2 project have been still working well thanking to realising actively and effectively preventing measures to keep safety for 1,600 labour who are devoted to make their contribution to meet schedule for the next key milestones as committed to the partner.
The Nghi Son 2 Thermal Power Plant Project is invested by the joint-venture owner of Marubeni and Kepco, and Doosan Heavy Industries is the EPC Contractor. The plant has a capacity of 1,200MW with 600MW x 02 units using super critical coal firing technology.
Hải Triều - Duy Tình


Comment