140 LILAMA Labourers on Charter Flight safely back to Vietnam From Brunei
On July 29th 2020, Lilama Corporation under the helps of the authority agencies in Vietnam and especially the Vietnam Ambassy in Brunei Darussalam has shuttled 140 labourers working for the A/U Fertilizer Factory Project in Brunei on a charter flight back to Vietnam safely.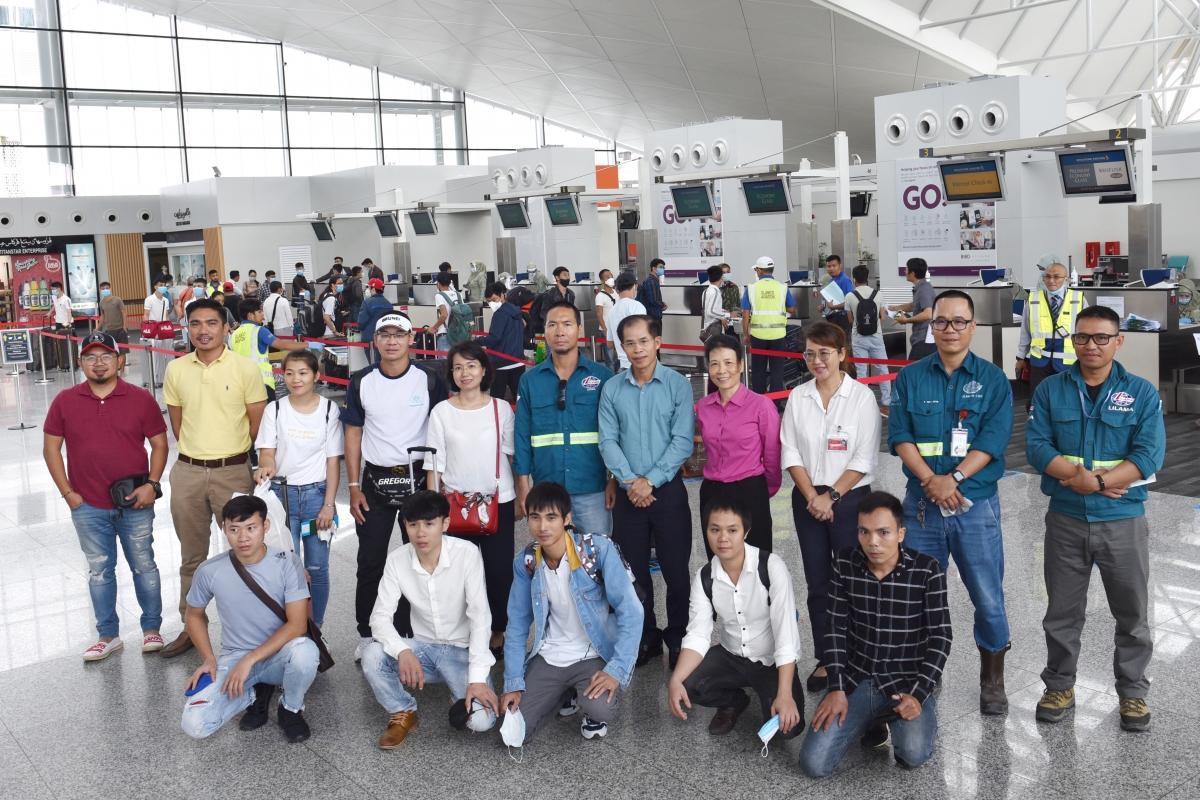 The Vietnam Ambassador Tran Van Khoa and Lilama Representatives (7th to the left at the back line) supported to complete the exit formalities for LILAMA labourers at the Brunei International Airport.
These 140 labourers included ones whose contracts were expired and/or licenses of working out of date in Brunei, and several had health problems needed returning home in Vietnam for medical treatment but unfortunately stuck on due to the epidemic Covid-19 during the past time.
This flight was chartered by LILAMA on which the passengers were not only Lilama labourers but also a number of overseas Vietnameses in Brunei Darussalam living in hard situation that forced into repatriation. The Vietnam Ambassador Tran Van Khoa and his staffs also presented at the Brunei international airport for supporting these people all the time with checking and completing the exit formalities until on board.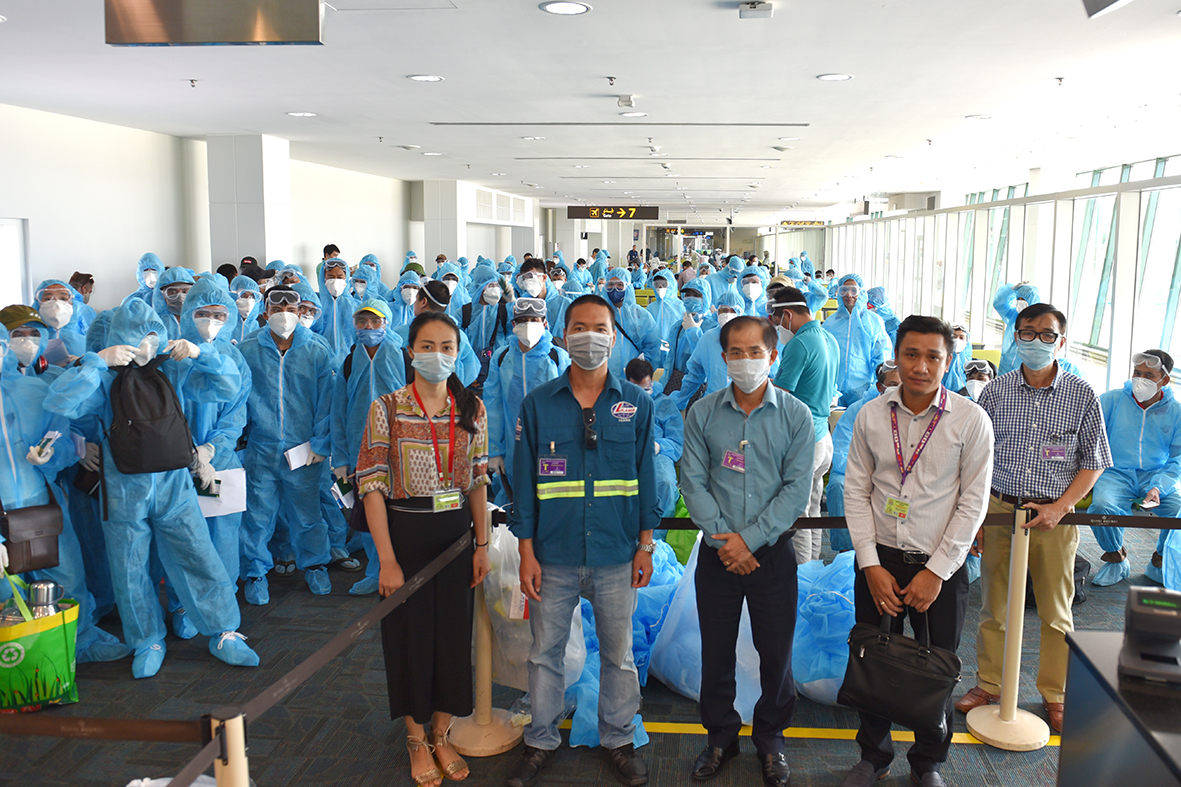 The Vietnam Ambassador Tran Van Khoa and Managing Director of LILAMA SEA Dang Thien Thuat at the Brunei International Airport
Mr. Le Van Tuan – LILAMA President & CEO said: "In case international flights between Vietnam and Brunei Darussalam are being non-resumed in the coming time, LILAMA shall deal to charter more flights with other airways for shuttling its labourers from Brunei to Vietnam in time after the completion of each package's work within the Contract. This action has expressed the LILAMA's determination in securing ultimate safety for its overseas labourers as well as keeping their mind on work and duties fulfillment under the Contract effective duration."
LILAMA has been performing the construction and installation work for the Project on the A/U Fertilizer Factory in Brunei with the capacity of 2,200 tons Ammonia per day and 3,900 tons Ure per day. The factory is located in Sungai Liang Industrial Park, 100 km from the capital of Bandar Seri Begawan. In the high time of the Project execution, LILAMA had mobilized 1,600 people to work overseas in Brunei.
PV
Comment