Commencement on Van Phong 1 Turbine Building Steel Structures Erection
On Monday afternoon of 07/12/2020, LILAMA held the commencement ceremony for the Turbine building steel structure erection of the Van Phong 1 BOT Thermal Power Plant Project successfully, initiating the Package LOT4 installation work in the Van Phong 1 site in Ninh Phuoc commune, Khanh Hoa province.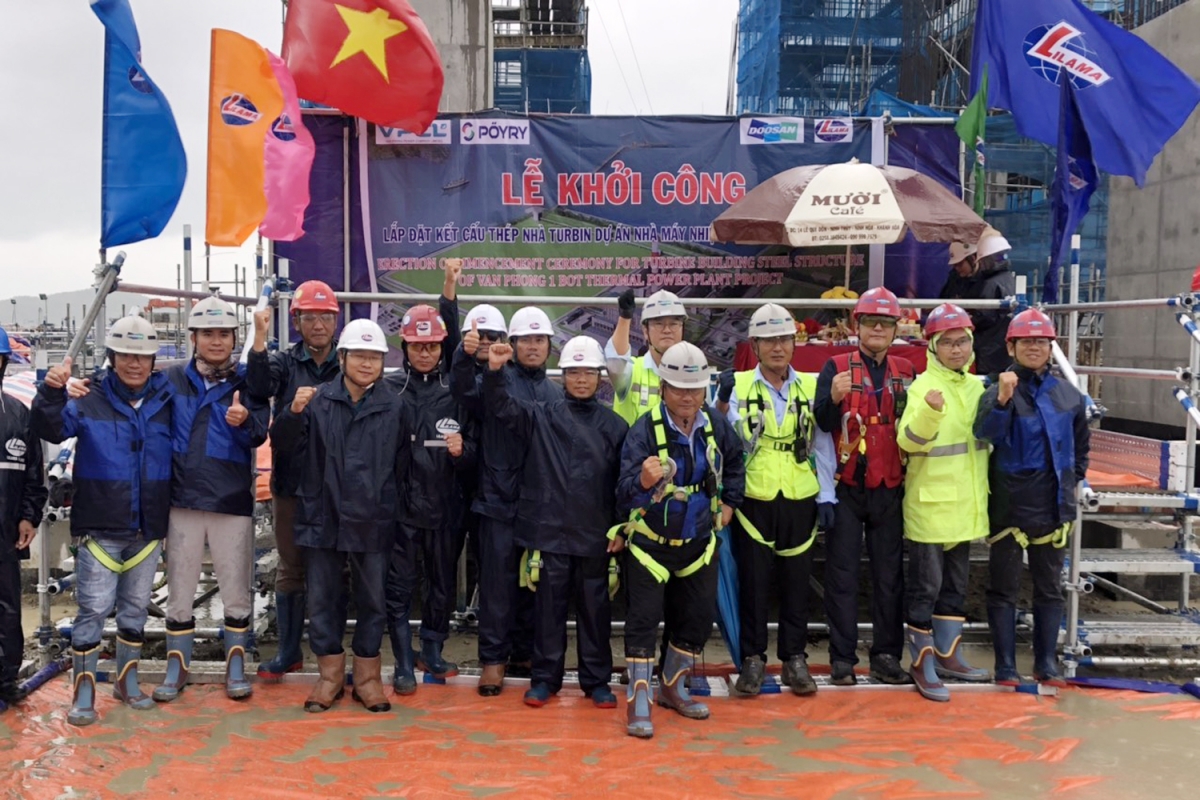 The event was represented by the Owner VPCL, the EPC Contractor DHI, Van Phong 1 Lilama PMB and Lilama 18 J.S. company as the contractor for performance.
As before, on 05/12/2020, under the witness of the VPCL and DHI with their high appreciation, Lilama had successfully completed the erection for the first steel structures of the Turbine building with full satisfaction on safety and quality requirements during the process. The ceremony has marked an important milestone for LILAMA in carrying out the following works and favourably beginning a high-time period of installation in Van Phong 1 BOT TPPP in the next coming months.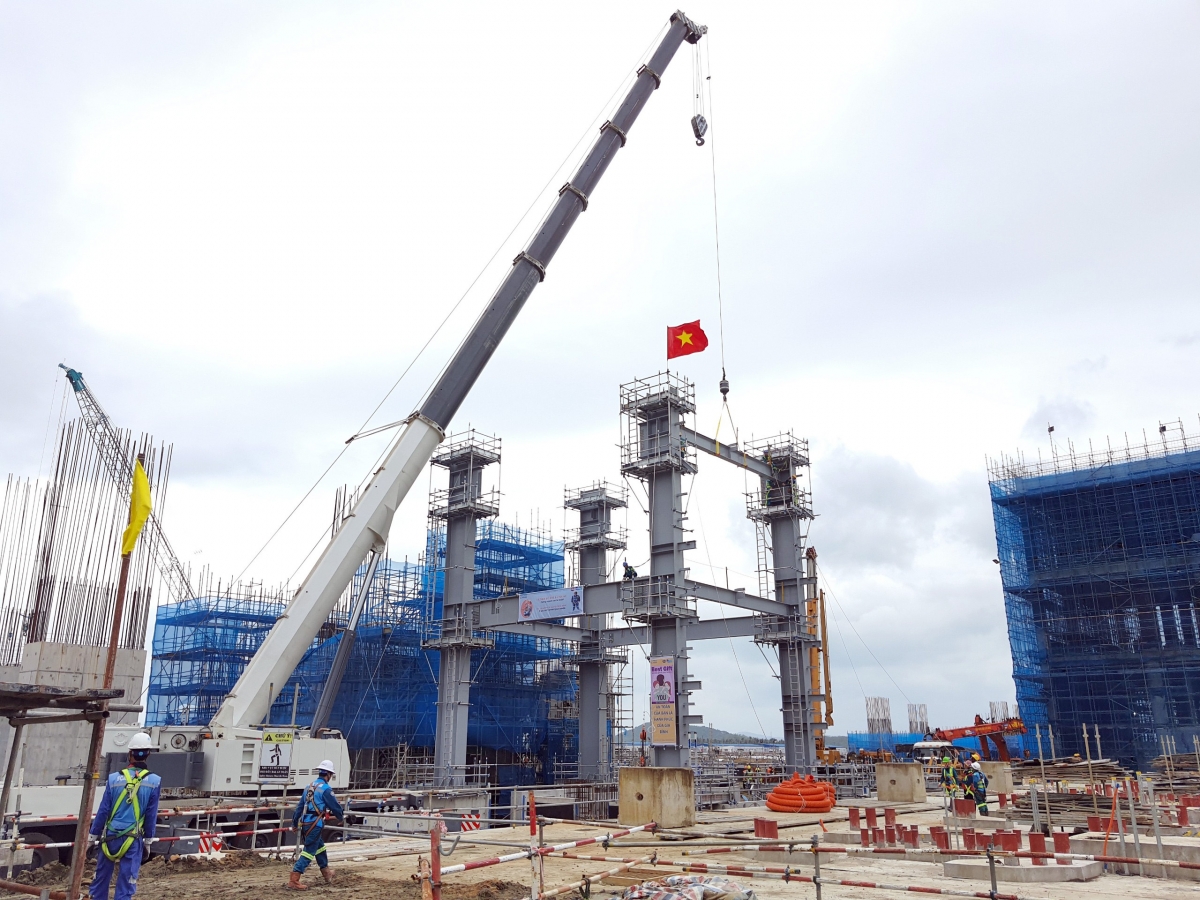 Van Phong 1 BOT Thermal Power Plant Project is located in Phuoc Ninh commune, Ninh Hoa district, Khanh Hoa province, which is owned by VPCL – represented by Van Phong 1 Power Company with the total investment up to USD 2.58 billion. According to the total schedule, the plant which composed of two generators with the total capacity of 1,320MW shall be completed for commercial operation by 2023. The plant is expected to supply the national power network with an electricity production of 9 billion kWh each year via the Van Phong – Vinh Tan 500kV transmission line in help to deal with the deficiency of power in the southern region of the country.
PV
Comment