Completing kiln installation in Tan Thang cement plant
Lilama Corporation has completed the whole work of installing kiln system (6 Blocks) in Tan Thang cement plant (Quynh Luu district, Nghe An province) ahead of defined schedule.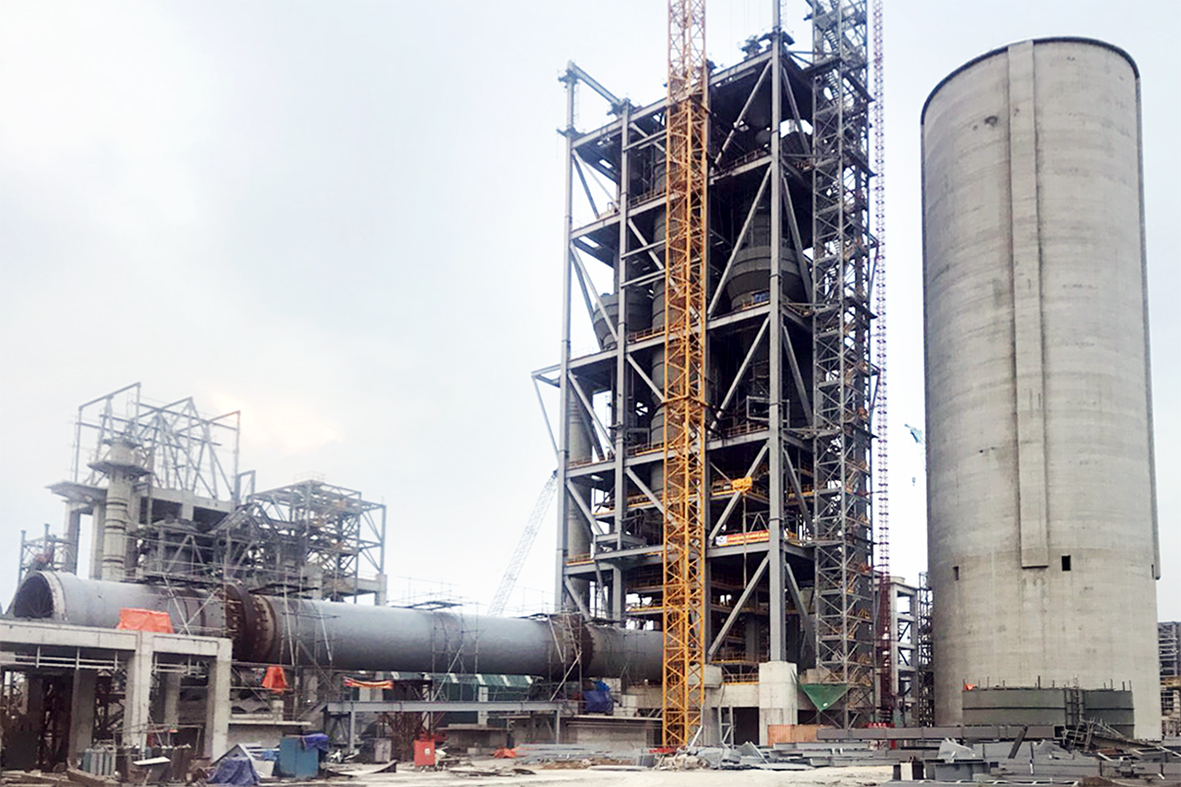 Pursuing the milestone of finishing tangential hanging system, Lilama has surpassed 21 days in comparison with schedule.

Putting kiln system into the installation position sooner than anticipation will help Lilama assure the schedule of accomplishing next steps such as calibrating and welding kiln; finishing coal fire system and handing over to Owner for refractory work on August 3rd.

Clinker kiln has diameter of 5m, length of 60.7m and weight of 484 tons (consisting of 6 Blocks), using the most advanced technology of FLSmidth.
Previously, Main Contractor Lilama had conducted to install roller support system. Simultaneously, the combination of kiln shells, rim and tangential hanging system had been realized urgently.

To install these blocks, Lilama had to use 2 cranes with capacity of upto 250 tons.

Tan Thang cement plant has capacity of 5,000 tons of clinker per day, equivalent to 1.96 million tons of cement per year. Total investment for the project is about 4,086 billion dongs.

The plant uses equipment, production line imported from EU, G7 countries. As anticipated, it will be put into operation at the beginning of year 2020. It is being constructed by Main Contractor Consortium between Lilama and Vinaconex E&C.
Duy Tinh

Comment