The Cuban Minister visits and works with Lilama Corporation
On March 29th, The Cuban Ministry of Construction's delegation leading by The Minister Rene Mesa Villafana visited and worked at Lilama headquarters in Hanoi. Other delegates involved in were Mr. Orlando Hernandez Guillen – The Cuba Ambassador in Vietnam, the Cuba Economic and Commercial Executive in Vietnam and leaders of Cuban large groups and corporations…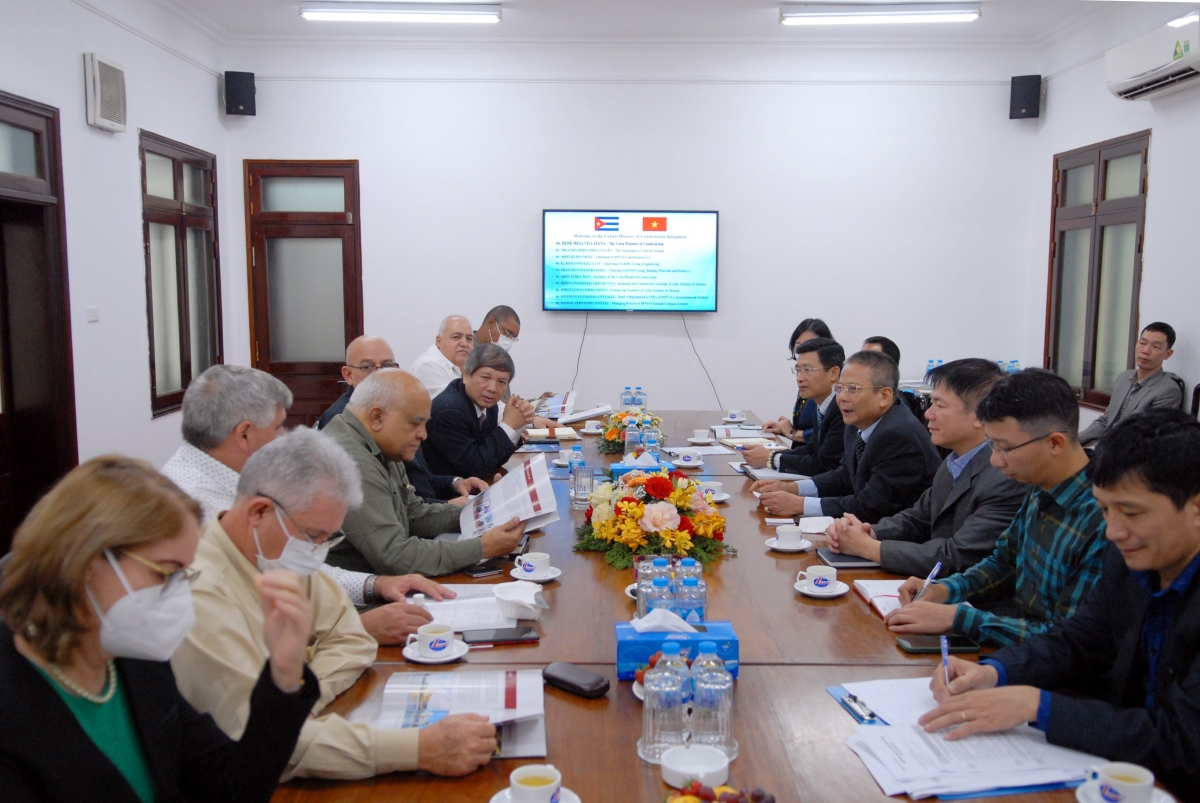 The Cuban Minister and delegates working with Lilama Corporation's leaders and managers
Representatives attending the meeting with the Cuban delegation on Lilama's side included Mr. Bui Duc Kien – Chairman of BOM, Mr. Le Van Tuan – President & CEO, Mr. Nguyen Manh Dung – Vice President, Mr. Hoang Minh Khoi – General Manager of Business and Technical Department, Mr. Trinh Hoang Lam - General Manager of Human Resources Department, Mr. Bui Quang Nhat – Head of Projects Preparation Department, Mr. Nguyen Xuan My – Assistant to the President.
Addressing the speech at the meeting, the President Le Van Tuan expressed his great respect and welcome to the Cuba Minister for paying a working visit with Lilama. Mr. Tuan also presented and introduced about the Corporation's development history, major working fields and activities as well as the achievements throughout the past 60 years of operation in main fields like equipment manufacturing and installation, accomplishing the role of EPC Contractor for many large projects on power, cement, chemicals and oil refinery…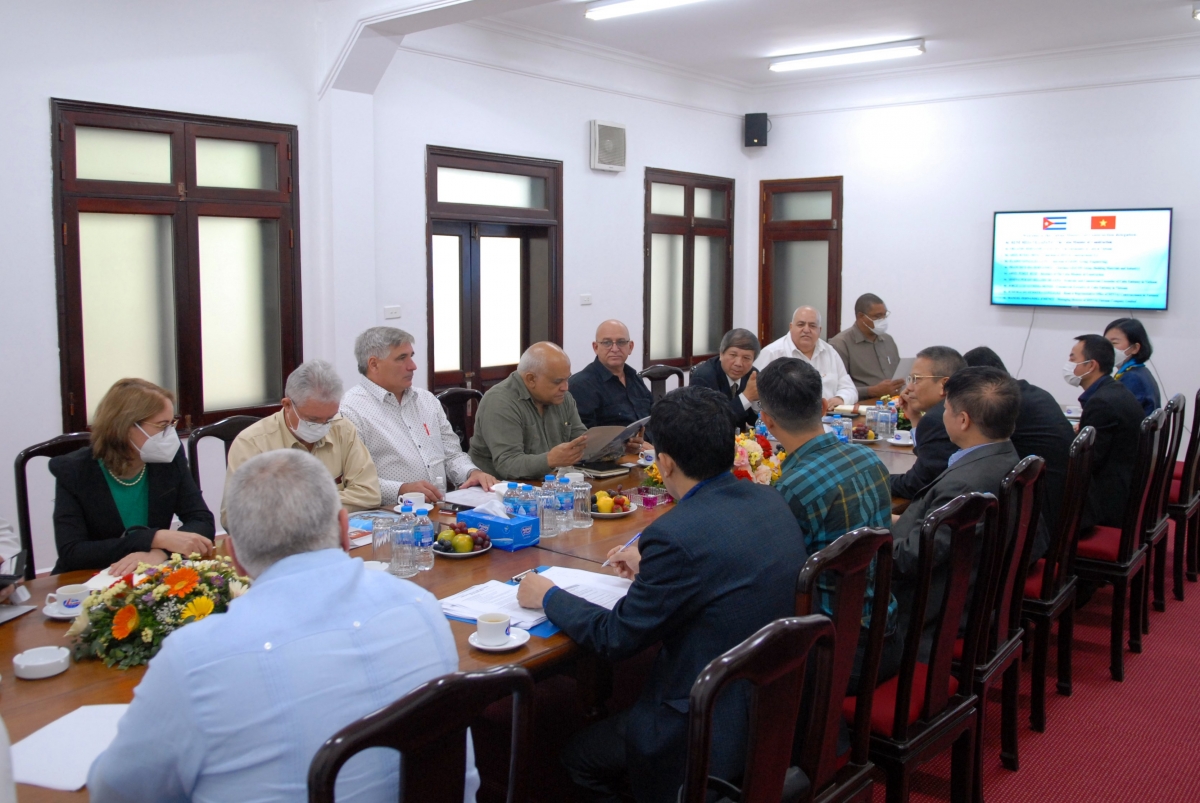 Under the Vietnamese Government's direction for development strategy, Lilama has carried out the business corporate restructuring. Besides manufacturing the equipment for exporting, the corporation also performed all-in-one packages for overseas industrial projects in Laos, Brunei… Mr. Tuan said that the Cuba's economy of all aspects is strongly developing at the present and expected Lilama and Cuba shall have cooperation in implementing constructional and economic development projects in the future.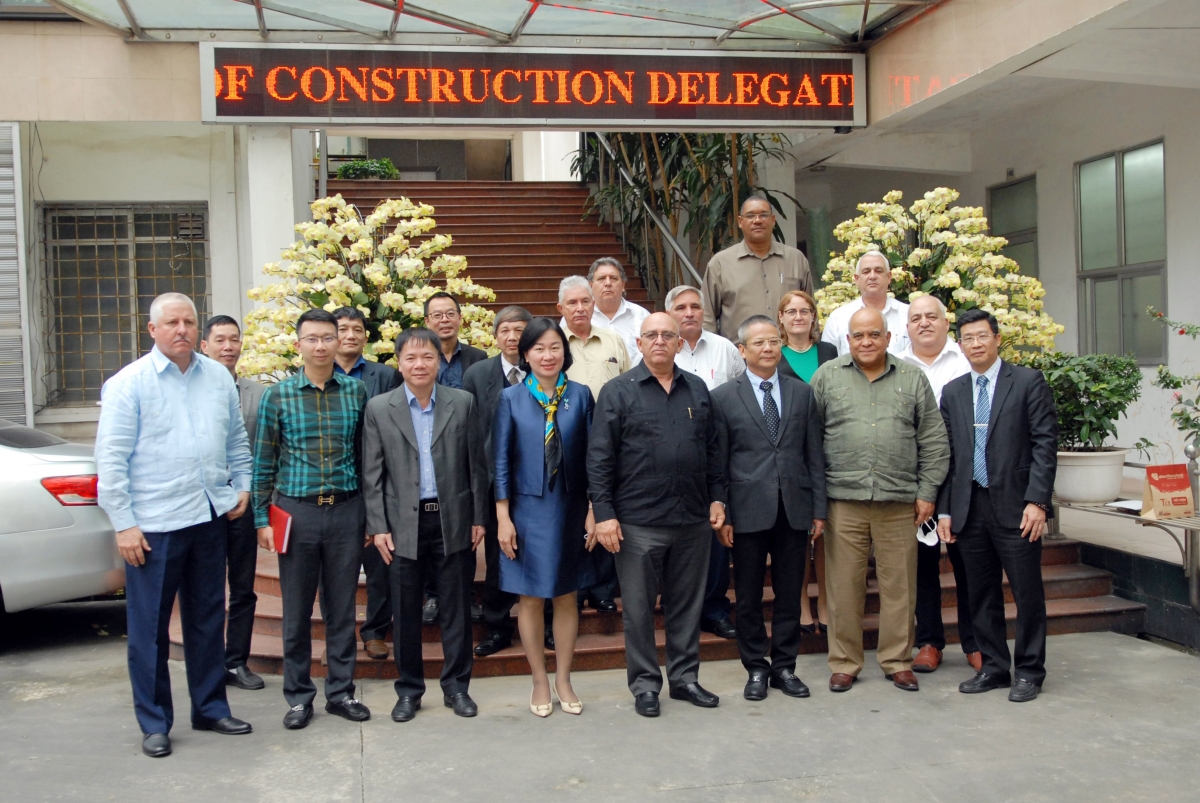 The Cuba Minister's delegation and Lilama's leaders taken a souvenir photogragh
Also in the meeting, the Cuban Minister highly appreciated Lilama's capability in performing complicated and high-technological projects on power, oil and chemical refinery, cement…, he then introduced and suggested the fields that both sides have the same interested and are likely to have chance of cooperation. "I am really looking forward to receiving Lilama Corporation visiting and working in Cuba in near future if you can arrange your time. We shall present you Lilama our long-term investment projects for the period of 2022 – 2030 in which there is a number of works relating installation and construction that we may exchange for the possibility of implementation with Lilama", said Mr. Minister.
In addition, Cuba expects to cooperate with Lilama in the plan of recovering power and cement plants…in Cuba, which shall be a premise for initially broadening a larger scale of coordination for projects in Latin American region. Moreover, with staff of qualified engineers and skilled workers, Cuba also expresses a willingness and ability to provide human resource for Lilama's projects overseas in case Spanish is a language barrier to Vietnam labourers.
Duy Tình
Comment