LILAMA deploys mechanical installation for kiln of Tan Thang cement project
In the morning of April 25th, in Nghe An, Lilama 69-3 JSC (member of LILAMA Corporation) conducted to install the first Block of 150 tons of Clinker Kiln for Tan Thang cement project having capacity of 5,000 tons of clinker per day.
Tan Thang cement project with capacity of 5,000 tons of clinker per day equivalent to 1.96 million tons of cement per year has been built in Tan Thang commune, Quynh Luu district, Nghe An province with total investment of 4,086 billion dongs. The plant uses equipment, production line imported from EU, G7 countries. As anticipated, the plant will be put into operation at the beginning of year 2020. The project has been constructed and installed by Main Contractor Consortium of Lilama and Vinaconex E&C.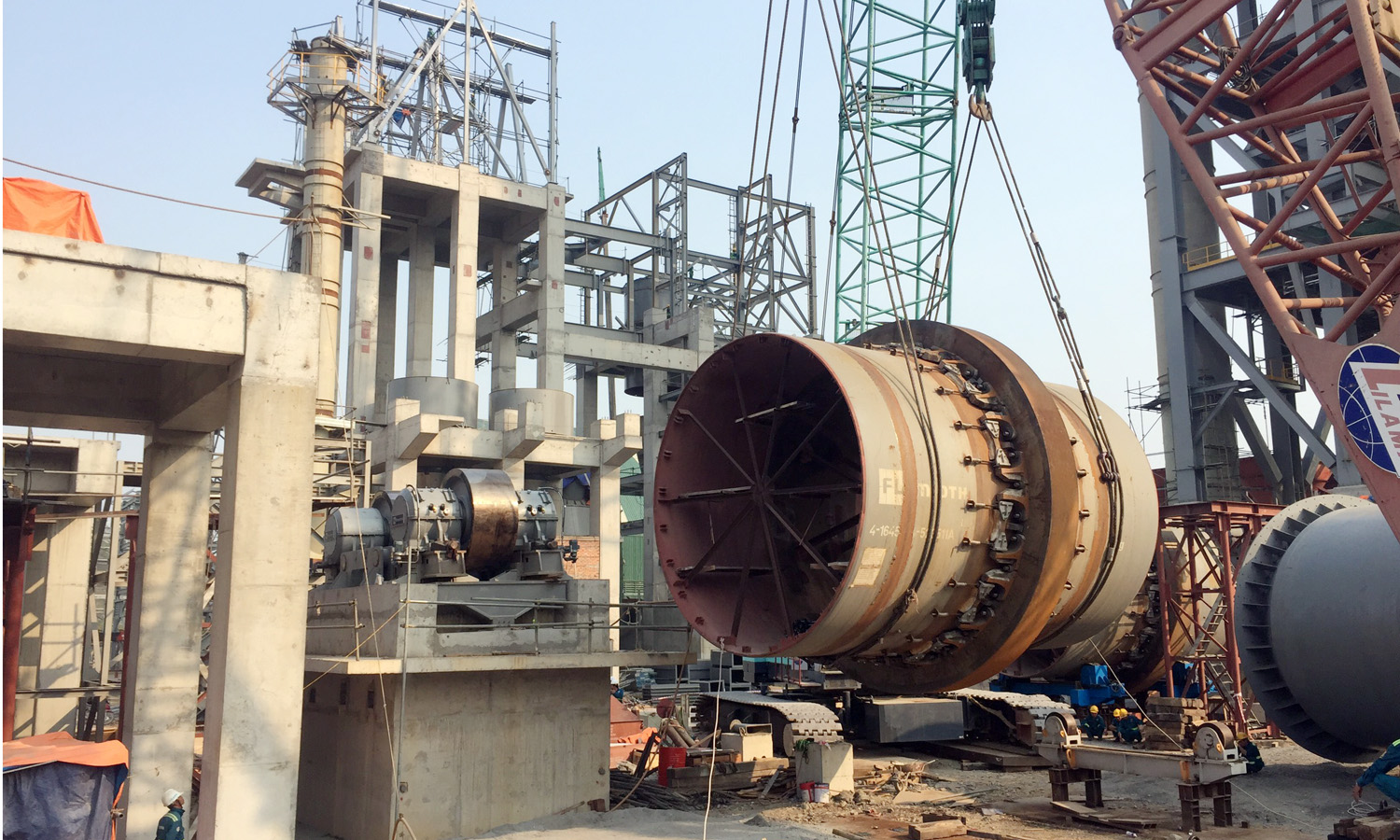 Clinker Kiln has inner diameter of 5m, length of 60.7m, weight of 484 tons (including 6 Blocks), using the most advanced technology of FLSmidth. Previously, Main Contractor LILAMA had conducted to install roller support system from 24/11/2018 to 26/02/2019. The work of kiln shell assembly consisting of kiln shell, rim and tangent hanging system had been performed urgently from 20/01/2019 to 24/04/2019. To realize installation of these Blocks, Lilama used 02 cranes having lifting capacity of 250 tons.
Representative of Main Contractor LILAMA let us know, on 28/4 they would finish the whole installation of kiln system (6 Blocks) ahead of defined schedule milestone, 21 days earlier. Installing kiln earlier than anticipation helped LILAMA assure the schedules of accomplishing next steps such as: calibrating and welding kiln, completing the burning system and handing over to Owner for refractory brick work on August 3rd 2019.
Some photos of installing first Block of Boiler: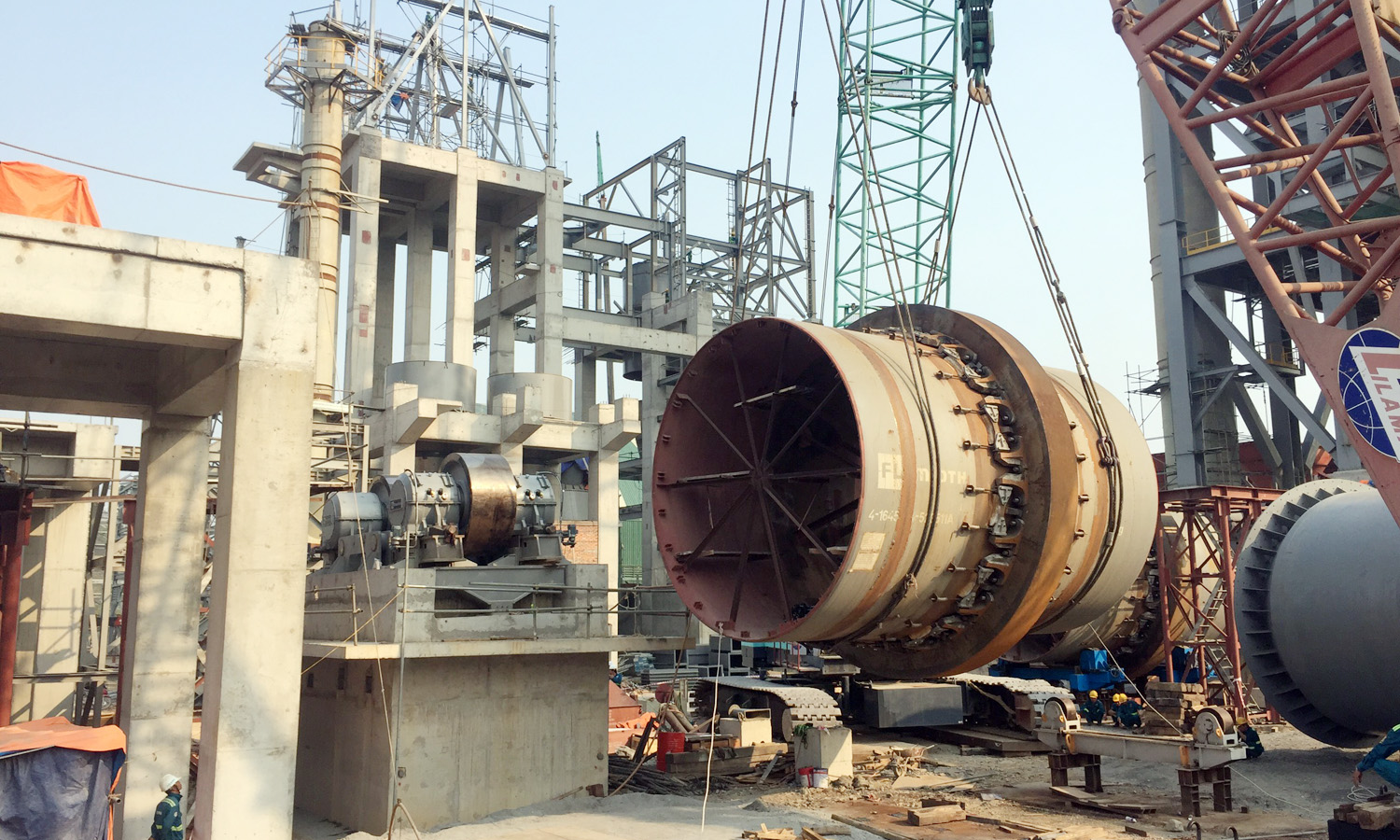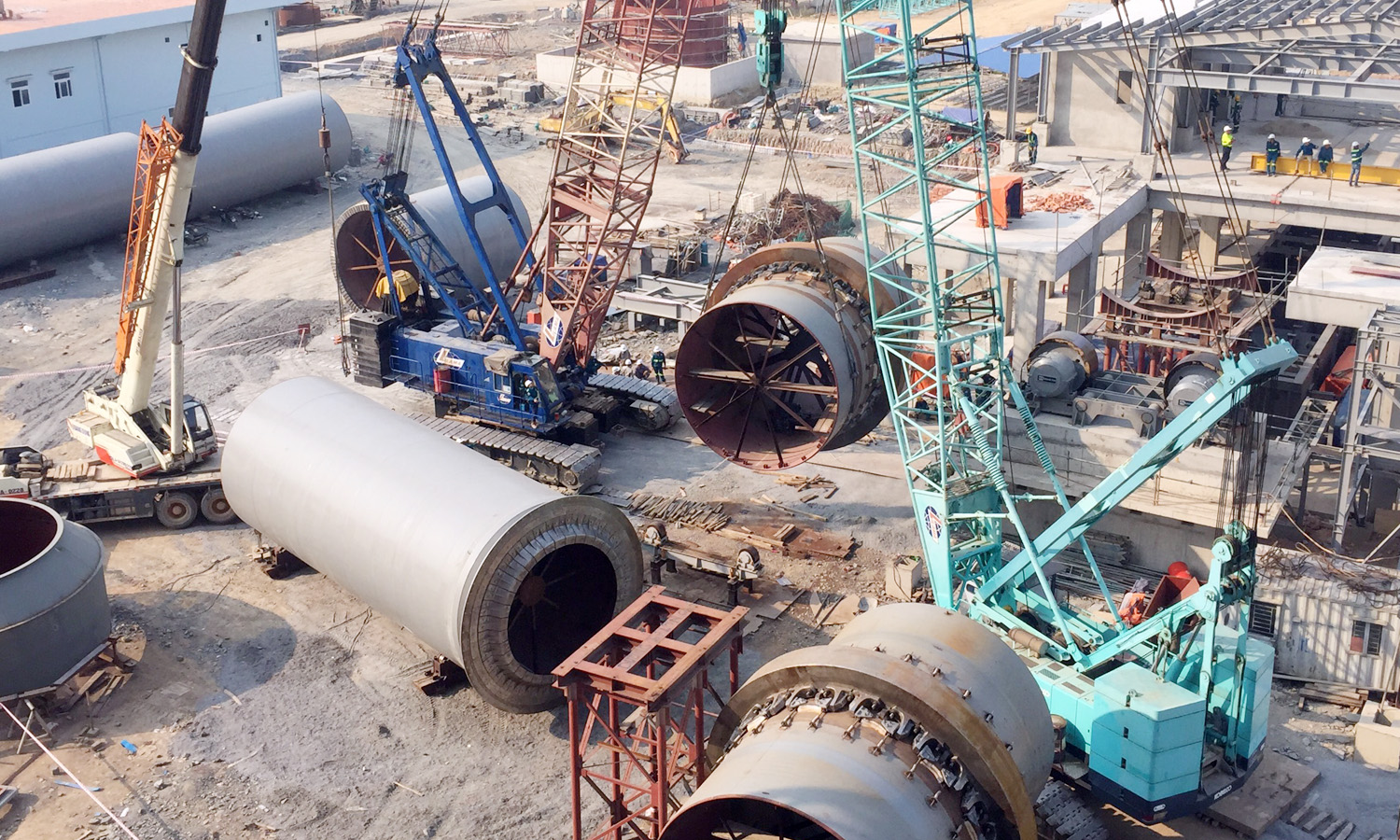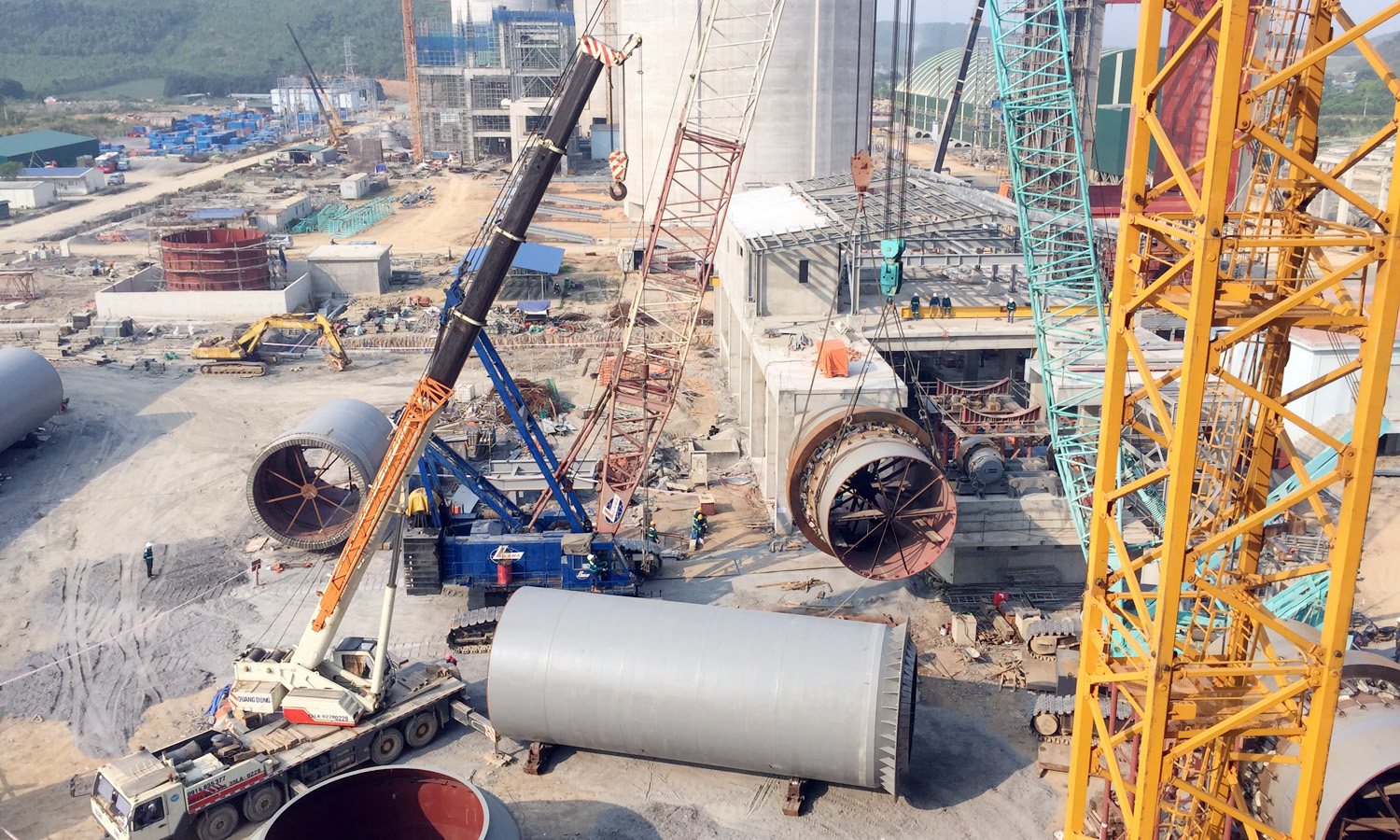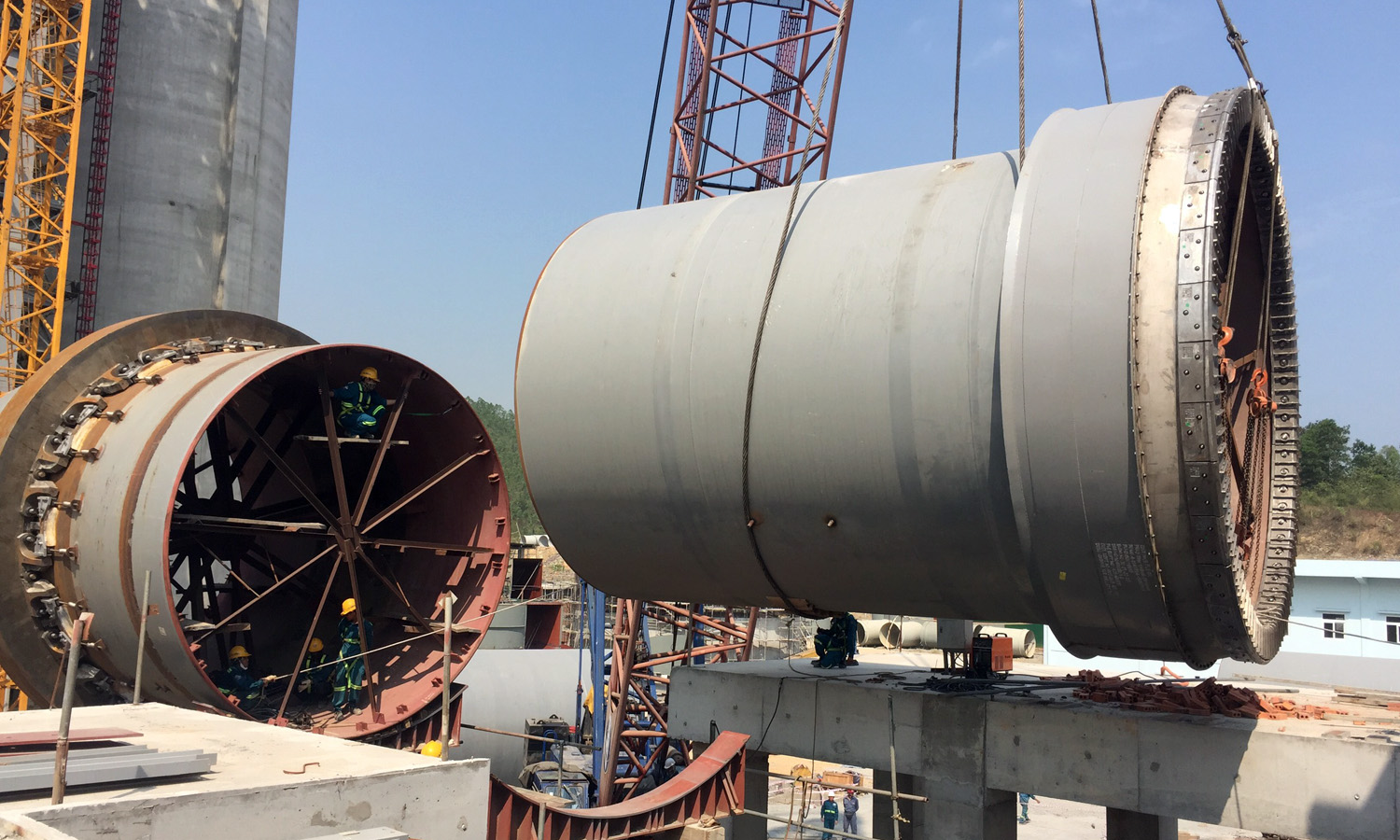 Viet Cuong

Comment