LILAMA targets to export machinery labour services
The VJ Air flight on last August 2020 carrying over 200 LILAMA labourers to Vietnam from Brunei was the first sign marking the successful completion of the construction and installation work valued 1,3 USD billions by LILAMA in the Brunei A/U Fertilizer Factory Project overseas.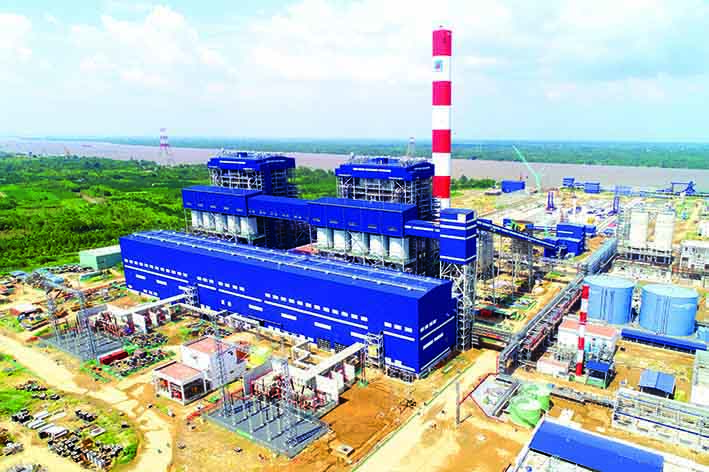 LILAMA as EPC Contractor of Song Hau 1 TTTP
Self-confidence to achieve the success
The Brunei A/U Fertilizer Factory Project with the capacity of 2,200 metric tons of ammonia and 3,900 metric tons of ure per day was built on a square of 23 hectare on land including 3.3km wharf in Brunei Jarussalam, of which the Owner is Brunei Fertilizer Sdn Bhd (BFI) and the EPC Contractor was Thyssenkrupp Industrial Solution AG (tkIS). The Project total investment valued up to USD 1.3 billion and would be constructed within 42 months (from October 2017 to March 2021).
Under the Contract between tkIS and LILAMA, the period of time for performing the mechanical installation work including the painting and insulation by LILAMA should be 23 months (from December 2018 to October 2020).
According to Mr Dang Thien Thuat – General Manager of LILAMA South East Asia Sdn Bhd in Brunei, LILAMA had less experience on overseas implementing a complete mechanical project by that time. Realizing the possibility to deal the package through understanding information, LILAMA soon conducted necessary activities like surveying the Bruneian mechanical market, collecting relating information on the legal procedures in preparation with an aim of satisfying the bidding requirements of the Owner and the EPC Contractor from the bidding stage.
In addition, the implementation of all such mechanical works as steel structures, tanks and vessels, pipelines, paintings, insulation and supervising the testing and commissioning were very familiar to LILAMA engineers and workers' experiences because they had gradually accumulated professional skills and high qualifications throughout the previous Vietnam large projects like Son La – Lai Chau Hydropower Complex, Dung Quat Oil Refinery Factory, Nghi Son Oil & Prochemical Refinery Complex Vietnam, etc., , which became the premise for the success of achieving a USD-80-billion package of the Brunei project in overseas bidding.
"Thanking to valuable experiences from the successful performances on such mega industrial projects in Vietnam, LILAMA now is really self-confident in building up an exact estimation on work volume, scale and complexity for an optimal execution project plan. This became a prerequisite to LILAMA to win the package for their best proposal with the competitive offer price and effectively technical advices", added by Mr. Thuat.
As soon as after the contract was signed, LILAMA had carried out the necessary works within the schedule. In the high time, especially in January 2020, there were about 1,600 LILAMA labourers from Vietnam to come to work in the project site in Brunei.
Generally to say, the activity of labour mobilization also affected to LILAMA's success due to the large work volume. In addition to the employees chosen from LILAMA subcompanies, other well-skilled and experienced foreigners from other countries were also hired.
At present, the package work has been mainly completed. According to the contract schedule, about 10 flights would be arranged to take LILAMA employees repatriation, except the remaining 200 ones to stay there supporting the testing operation of the factory as the experts from Germany were unable to present in Brunei due to the epidemic Covid-19.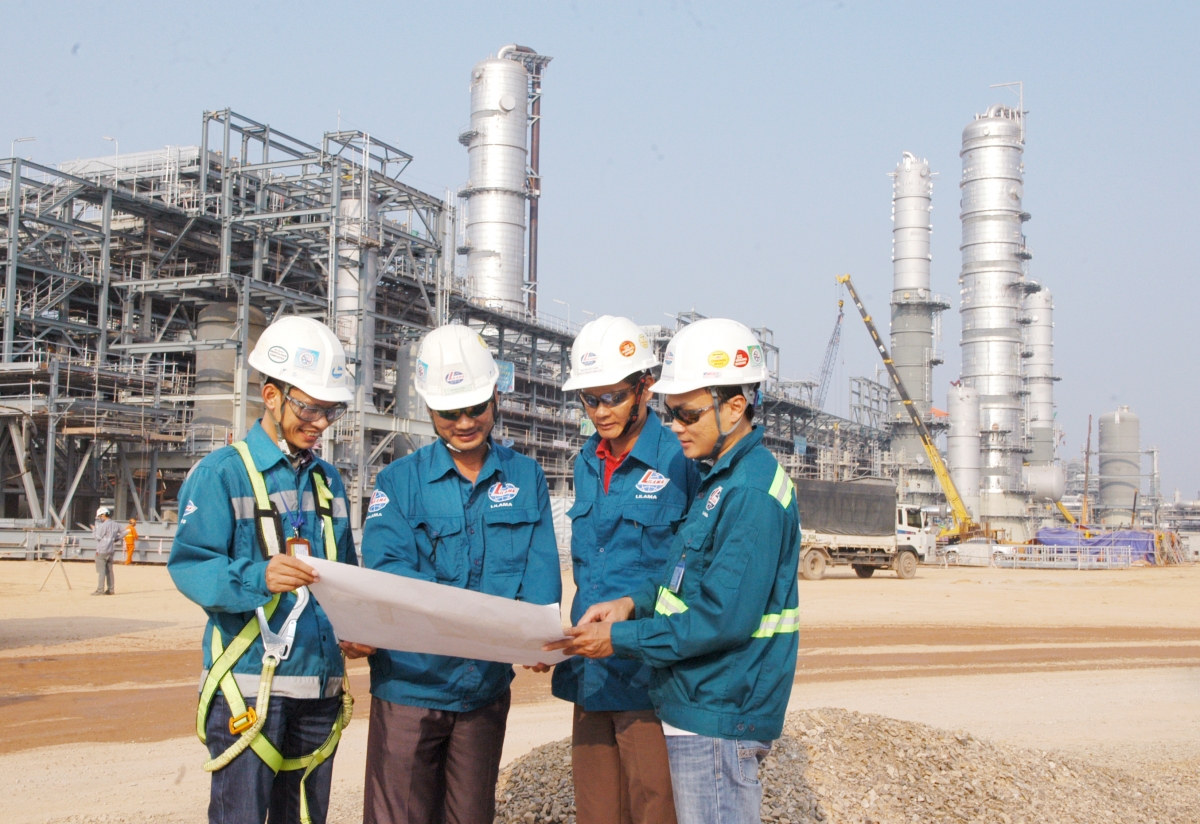 LILAMA engineers on the Nghi Son Oil & Prochemical Refinery Complex Project site
To learn with an inquiring mind for further progress
Mr. Le Van Tuan – LILAMA President & CEO shared that, the most satisfying thing that he eventually found out in joining the Brunei A/U Fertilizer Factory Project was that LILAMA had acquired experiences on such issues as diplomatic relation establishment, overseas execution organization and international laws understanding. For illustration, LILAMA used to take part in some projects' packages in Lao, Cambodia, close LILAMA's representative office in Arab Saudi, to refuse the awarding of contract with over-costing price estimation but low value income. In fact, the initial profit that LILAMA targeted was a draw, but now a win and the settlement has made on schedule.
Involving in directly managing the Project, Mr. Thuat shared that, he himself and other managers in the LILAMA project management board had learnt many valuable experiences in planning and building up procedures of an overseas project implementation. Throughout the process of the A/U Fertilizer Factory Project, LILAMA also took opportunities to improve the firmly self-confidence for leaders and managers while continue to develop and expand the own business on the world construction market, removing the thinking of afraid as well.
"We used to have times to work as employee for foreign contractors, and when our capability had been improved, we became employer instead in some projects in Vietnam and hired the foreign companies to work for us, now we export our business. LILAMA can currently cover 50-60% the total work volume of a package except difficult items like the plant process design, main large-sized and high valued equipment parts mainly manufactured and supplied by the famous large groups in the world", said Mr. Tuan.
'LILAMA' brand is also a trust name for its quality to many partners owning foreign-invested projects to cooperate when they come Vietnam. Now, the 'LILAMA' lettered on sea-blue coloured uniforms emerged all over the projects' sites from the Revised Nam Con Son 2 (EPC-3 package on onshore pipelines & stations) to Long Son Oil & Pro-chemical Refinery Factory, Nghi Son 2 Thermal Power Plant, Van Phong TPPP, etc.
"Except the VND-800-billion EPC-3 Package of the revised Nam Con Son 2 Project invested by the State-owned entrepreneur, the other in-doing projects by LILAMA have foreign-owned investment. As a corporation specializing in machinery and installation only, not involving in real estates, the need of jobs creation from these projects inside and outside Vietnam shall really reduce the pressure on LILAMA's finance, help stabilizing the business operation, which becomes a fulcrum for keeping skilled and experienced technical staffs to stay working, especially in the hard time affected by the Covid-19 epidemic in 2020", Mr. Tuan added.
With 60% LILAMA workforce in both of the projects of foreign-investment and those overseas in 2020, the desire to improve the professional qualification and skills for LILAMA workers especially the English language skill has emerged in a deep concern to many LILAMA leader generations. To deal with this issue, the two LILAMA Technical & Technology Colleges of No. and No.2 which were founded and targeted to train and certify the students for both attendances of specialty graduation and English language courses.
Through the success of the Brunei A/U Fertilizer Factory Project, LILAMA also wishes to expand the export business into other countries in regions of Asia, the Middle East and Africa, of which some projects are on surveying. Moreover, LILAMA managers expect the Government would consider and issue more special policies on the mechanical industry in order to encourage the domestic enterprises in further developing beyond the boundaries, especially to display the power in determining the competitiveness for price, like some regional countries did.
"As a result, Vietnam in general and LILAMA in particular has advanced into the field of exporting high quality labour services, involving with the skilled, experienced labourers and received more important values in return", said Mr. Tuan.
Brunei is an Islamic nation stipulating many strict rules in customs and social life , for example the prohibition on selling and buying alcohol, beer and cigarettes. Therefore, the issue of disseminating, promulgating on Bruneian legal regulations as well as controlling Vietnamese labourers' livings there are really a great challenge.
In the Brunei A/U Fertilizer Factory Project, LILAMA facilitated large-scale accommodations by the project site with good security, Vietnamese food, livings management and physical care for about 1,800 LILAMA's labourers, i.e. building fields and courts for such sports as football, volleyball, badminton and table-tennis, etc. in order to improve their health and relax after strenuous working-day. Besides, LILAMA project leaders usually propagandize Brunei's law, Islamic customs and traditions to the labourers.
It's worthy to mention that LILAMA recruited and sent over 40 skilled Vietnamese cookers were to Brunei to serve nutritious Vietnamese tasted meals for keeping LILAMA labourers' health always in good condition, supporting them to do their best in work in the Brunei A/U Fertilizer Factory Project.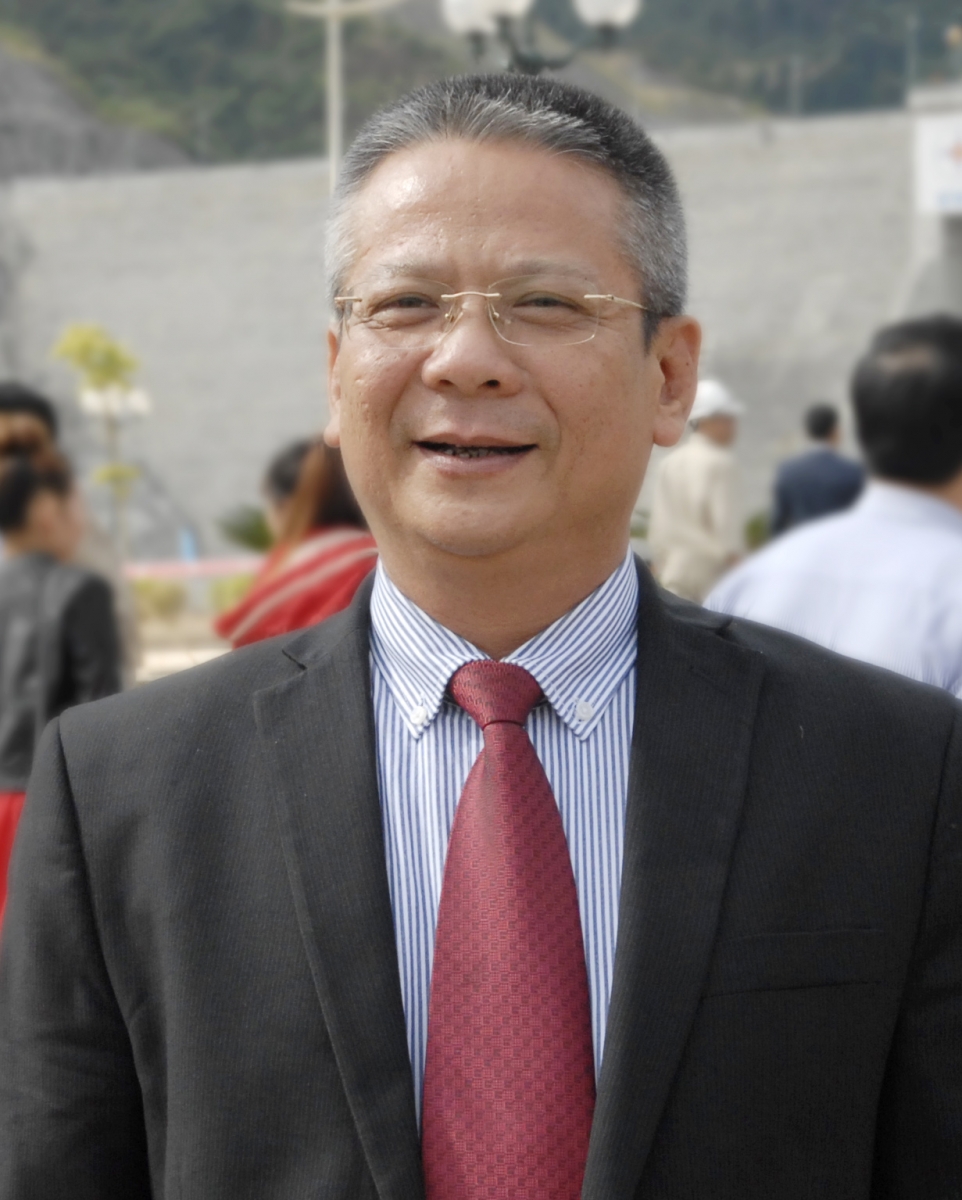 Mr. Le Van Tuan – LILAMA President & CEO

What has LILAMA developed through the performance in the A/U Fertilizer Factory project in Brunei and other in-building FDI ones?

Firstly, LILAMA acquired how to manage a site project with a clear, transparent and disciplinary corporate system. For example, in the Dung Quat Oil Refinery Factory (Quang Ngai Province), when the Project Site Manager was two-week off, the operation still worked efficiently and thoroughly.

Next, LILAMA labourers have raised their self-awareness on work like the labourousness, meticulousness, punctuality and honesty which supposed to be the first priority, not about the skill because disciplines of the site were so strict.

Finally, the LILAMAs learnt much on the technical specialty, nevertheless the result was different depending on the inquisitiveness of each person. I had ever had a talk with an old Korean engineer and he advised me that, LILAMA engineers should practice more about the will of self-learning at work. It would be hard to progress if a young and less experienced one only likes to go round with looking lucky at the sky or skipping his smartphone for his own satisfaction, not to take notes into consideration for experiences but expressed a wish to devote himself until he meet an ideal working environment in the future. It was supposed that the foreigners were quite sharp-eyed managers for they would pay attention to each person's ability and self-responsibility who they were working with, then give out an attractive job offer with a high pay rate and compensation to whom had the best exposition.

Do not keep waiting until you think you meet a good boss. It can be said that a personal branding of each employee only obtained by his best performance and achievement recognized by the employer.

Are there any challenges to LILAMA in recruiting mechanic workers?

In fact, many provinces have been developing industrial zones to create employment opportunities for the local workforce who needn't leave their homeland for jobs but feel stable in life, despite their income only equals to 70% of the usual payment rate. It is not mentioned that in the past time the LILAMA Technical Colleges faced a difficulty in the recruitment because their students generally want to advance their higher study at university after graduation. However, the situation has been changed for the better in two recent years, perhaps because after graduation, many students from university cannot find any job while those from the technical colleges soon receives offers with rather high payments. The matter has urged them to think again and made more practical choice what they should study.
Thanh Hương
Comment