Prime Minister Pham Minh Chinh hosted ribbon cutting ceremony for Song Hau 1 plant inauguration
On July 16th, 2022 afternoon, Prime Minister Pham Minh Chinh attended and hosted the ribbon cut ceremony for Song Hau 1 Thermal Power Plant Project inauguration. Other State officials attending were Mr. Nguyen Hong Dien – Minister of Industry and Trade, Mr. Tran Van Son - Minister, Chairman of the Office of the Government, Mr. Tran Hoang Anh – Chairman of the Commission for the Management of State Capital at Enterprises and representatives of People's Committees of Hau Giang Province and the Mekong River Delta, the Owner PetroVietnam, and the EPC Contractor LILAMA…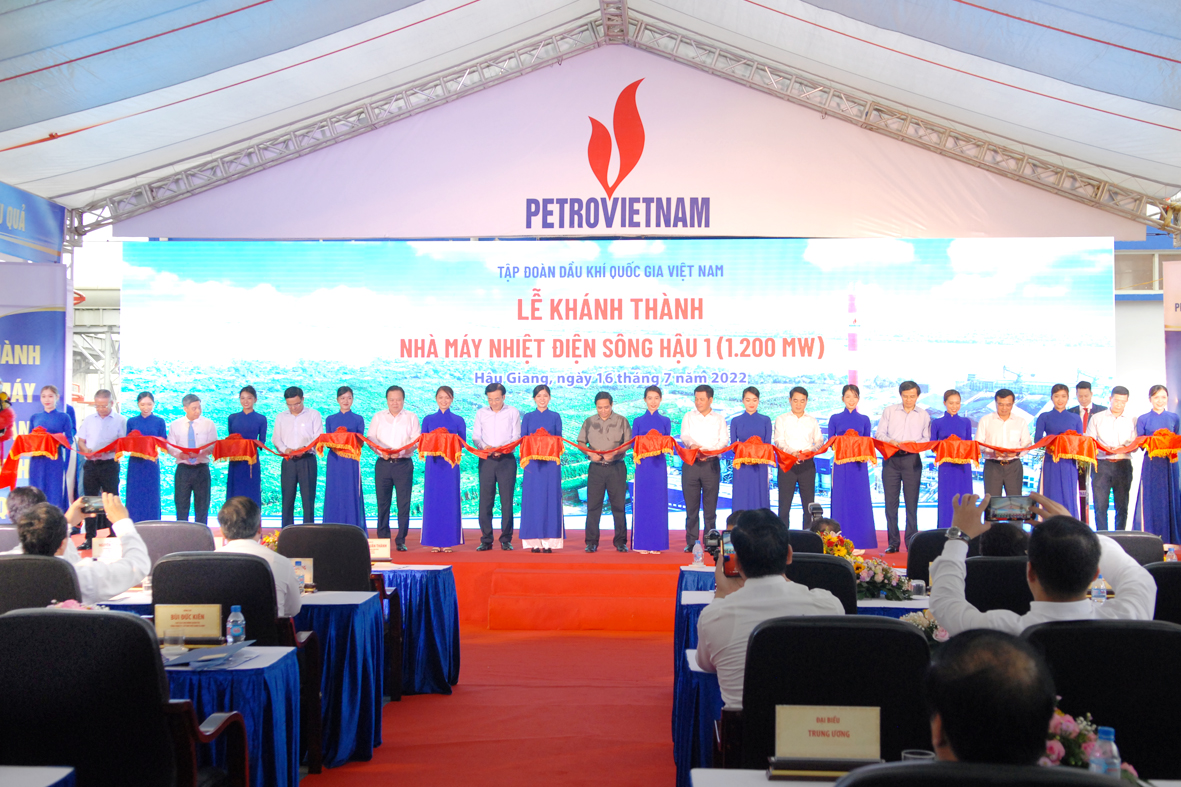 The Prime Minister and representatives of the ministries and departments, the Owner, and contractors formally cut the ribbon for the inauguration of Song Hau 1 plant.
Mr Le Manh Hung – PetroVietnam President & CEO said that Song Hau 1 Thermal Power Plant Project is an important mega work of the National Power Plan VII issued by the Government at the Decision No.2414/QĐ-TTg dated December 11th, 2013, planned in the General Plan of Song Hau Power Center approved by the Ministry of Industry and Trade in the Decision No. 6722/QĐ-BCT dated December 23rd, 2008, and connected into the national power transmission system after the operation as stated in the Decision No. 6949/QĐ-BCT dated December 12th, 2010.
The project is owned by PVN and represented by PV Song Hau 1 Project Management Board. It is built on an area of 115ha located in Phu Xuan Ward, Mai Dam Town, Chau Thanh District, Hau Giang Province, connecting to Song Hau Power Transmission Grid when generates electricity. It has a capacity of 1,200MW with a total investment of 43 thousand billion dongs equivalent to USD 2 billion with the figuration as follows: maximum operating time (Tmax) of 6,500 hours per year, the power production of 7,800GWh per year, commercial electricity output of 7,301GWWh per year.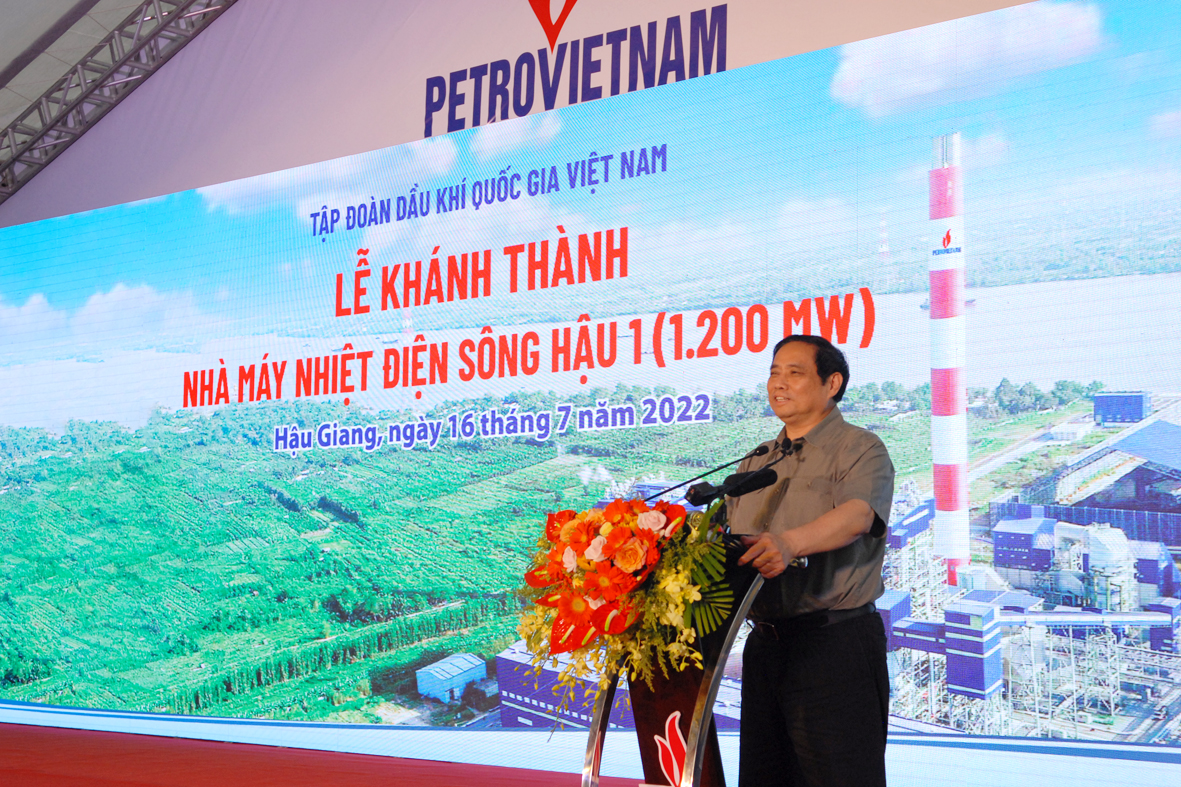 Prime Minister Pham Minh Chinh addressing speech at the inauguration ceremony
The project was started on May 16th, 2015, rating as the level 1 building and applying the most advanced technology for steam boilers using supercritical pulverized coal combustion and NOx emission reduction burner when generating power; the turbine model installed is used for the first time in Vietnam. During the implementation process, both the Owner PVN and EPC contractor LILAMA had always put themselves into proactiveness and readiness to give out a lot of effective measures for smooth performance when dealing with difficult situations. To sum up the project completion, there is a giant volume of more than 54 thousand tons of steel structures fabricated and 77 thousand tons of equipment installed, and an amount of 500 billion dongs has been saved for the project cost that upon the total construction investment amount approved.
By May 12th, 2022, Song Hau 1 plant had been put into commercial operation and was expected to pay over 1,000 billion dongs to the State Budget. This not only confirms the close direction from the Government, the Prime Minister, the ministries and departments, and the great efforts of all officers and employees; but also proves PVN's strength and motivation to fulfill missions assigned by the Communist Party and the State.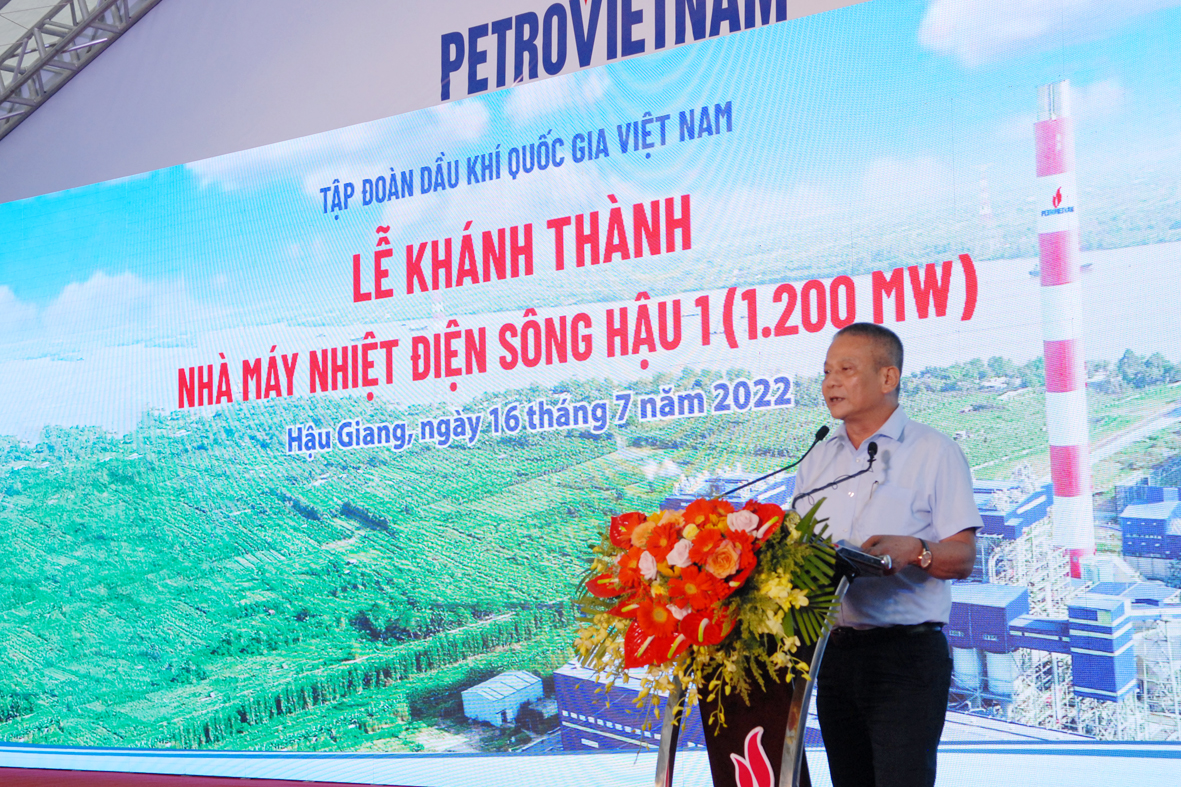 Mr. Le Van Tuan – LILAMA President & CEO addressing speech in the inauguration ceremony.
Addressing speech in the ceremony, as the Song Hau 1 EPC Contractor, President & CEO Le Van Tuan said that LILAMA Corporation had strongly affirmed the role of EPC Contractor in taking over national large power projects such as Uong Bi Extention plant, Ca Mau 1 & 2, Nhon Trach 1 & 2, Vung Ang 1 and Song Hau 1 during the past years. It could be said that Song Hau 1 plant is the first one of the kinds using successfully supercritical technology fulfilled by LILAMA. Also in this speech, Mr. Tuan gave a request to the Government on taking into consideration and directing relevant ministries and departments soon to resolve entanglements existing in Vung Ang 1 project's settlement, which shall encourage the business more in deploying future projects.
During the ceremony, Prime Minister Pham Minh Chinh praised and gave presents to all collectives, officers and labourers, and contractors participating in the project construction for their great efforts to complete and put Song Hau 1 plant into operation on time. He also expressed his joy for the inauguration and said that its meaning was very important for its great contribution to the national energy security at the right time within the context of the economy facing a lot of difficulties. In addition, it shall keep a stable balance between power supply and demand, especially providing sufficient electricity for domestic production, business, and household consumption.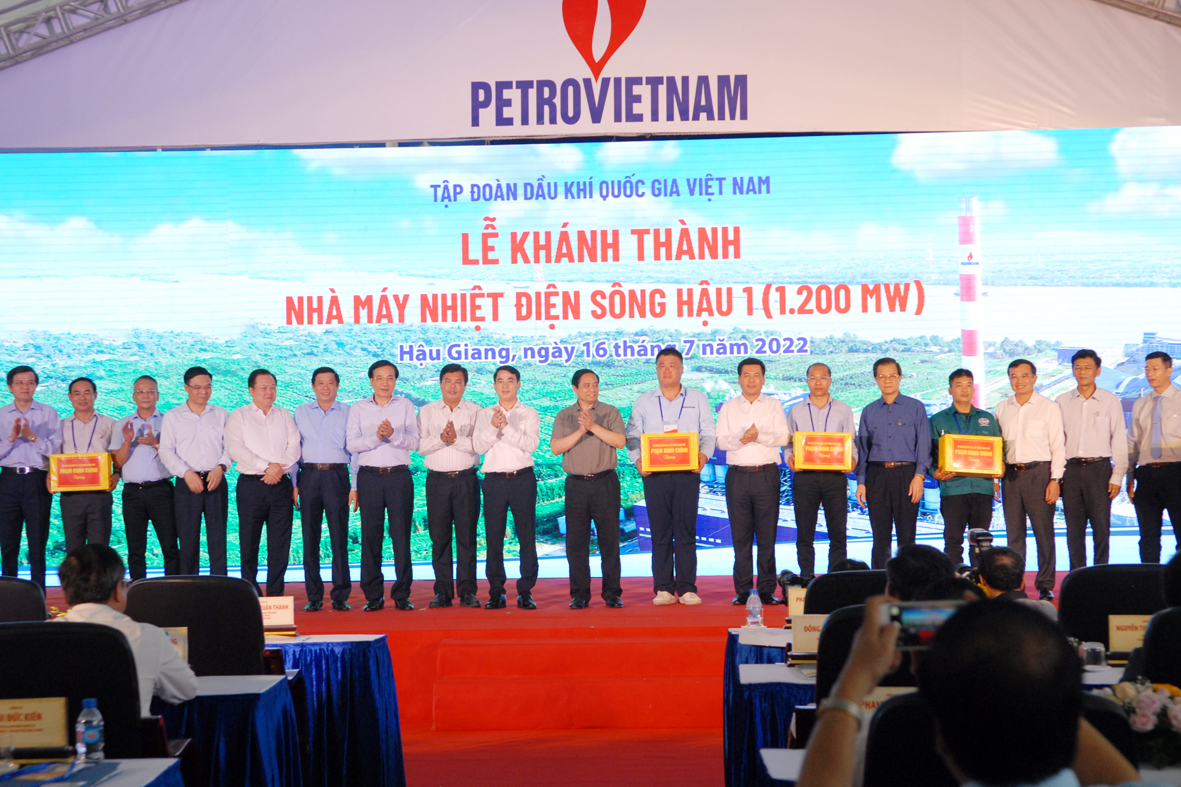 Most of all, that the project is comprehensively fulfilled by a Vietnamese company as a EPC Contractor has proved the maturity of domestic enterprises for their ability of taking over critical tasks assigned by the Government for assurance. The accomplishment of Song Hau 1 construction also defined all involving parties' determination and best doing as well as creating jobs for local employees and generating revenue for the provincial budget.
Additionally, the advanced technology used for Song Hau 1 plant fully met all requirements on environmental standards and regulations even though it was a coal-fired power plant. Its success is not only proof of Vietnam's growth in all aspects, but also a great contribution to the development of an independent and autonomous economy.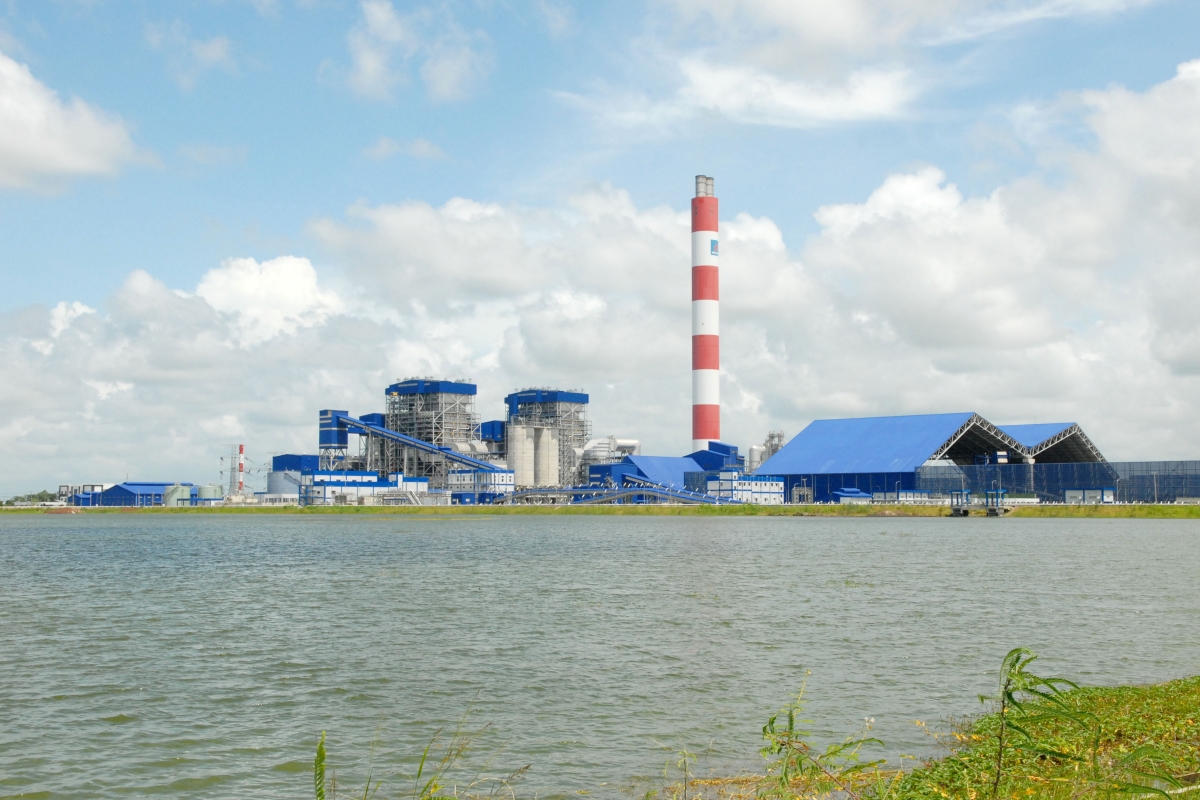 An overview of Song Hau 1 plant project that performed by LILAMA as the EPC Contractor
In the inauguration speech, Prime Minister Pham Minh Chinh stressed that it is truly right when we have consistently developed a self-controlling industry and mastered technology and process of material and equipment production for energy field, through which the state-owned groups and corporations became mature. As a result, we should decisively and trustingly assign great missions to them for not only an economical purpose but also to strengthen our capability in managing an autonomous industry. Under The Communist Party's true leadership along with the State's effective management and clear regulations issuance, it's believed that the implementation of all mega national power projects shall be successfully fulfilled.
In the coming time, Mr. Prime Minister shall direct relevant ministries and departments in coordination to handle requests soon on such projects as Long Phu 1 plant (Soc Trang province), and Thermal Power Center of O Mon (Can Tho province)… in the coming time.
He also commented LILAMA should directly send a detailed report in consent to his office on the entanglements that remained in Vung Ang 1 project settlement, which would be a basis for him to guide the authorized agencies to handle out.
Comment