Song Hau Important Projects Energized Successfully
On July 10th, a celebration held by Song Hau 1 PMB (PVN), main contractors of VINAINCON, LILAMA and EVN Units on energizing key projects including Song Hau – Duc Hoa 500kV Transmission Line Phase 1; the 500kV Switchyard of Song Hau Power Center and Main Transformer of Song Hau 1 Thermal Power Plant.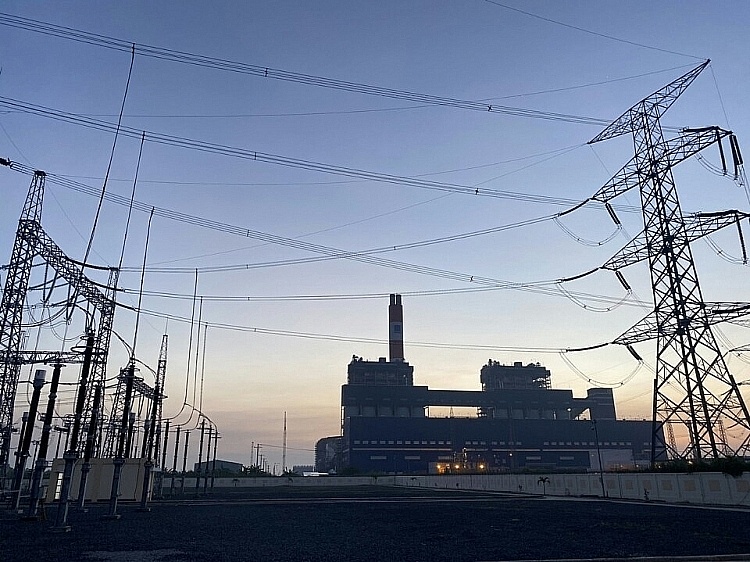 This successful event shall play a very important role in the testing operation of the Song Hau 1 TPPP in the coming time.
Mr. Ho Xuan Hien – Head of Song Hau 1 PMB (PVN) said that, the completion on schedule and energization of Song Hau – Duc Hoa 500kV Transmission Line (Phase 1), the 500kV Switchyard Power Center and the Song Hau 1 TPPP Main Transformer shall replace in time the overloaded 22kV electricity local source causing the interruption for the testing operation of Song Hau 1 power plant during the past time.
As a result, the 500kV electricity source supplied from these EVN projects in Song Hau shall certainly meet the need of the testing process for the high-capacity loads of the Song Hau 1 plant in this critical time.
More particularly, that the fulfillment of milestone on receiving reverse power load by energizing successfully the main and bar-type transformers of the Song Hau 1 plant shall be a prerequisite for not only the coming testing and commissioning of a number of main items and equipment such as the boiler fan, the cooling water pumping system…, but also targeting to the completion of the first fire setting time of the Unit #1 by the end of July 2020, and commercial operation on schedule in 2021 under the Prime Minister's approval.
When officially operating, the Song Hau 1 Thermal Power Plant (2 Units x 600MW) shall supply a significant electricity production which helps stabilizing the power system and security of Vietnam in the future.
Regarding the Project total schedule, Mr. Hien also said that, the Owner/ Song Hau 1 PMB and the EPC Contractor LILAMA presently in tight coordination are highly concentrating all resources with the best efforts on the commercial operation for the Unit#1 and Unit#2 into in the 2nd and the 3rd quarter of 2021 respectively under the direction in the Resolution No. 61/NQ-CP dated September 13th 2019 by the Government.
Up to now, the total work volume and schedule has been accomplished 84.52% compared with the plan, specifically the engineering gained 99.75%; the procurement including subcontractor selecting and equipment manufacturing 99.78%; the construction 88.94%; and the testing and commissioning 17.9%.
In the last 6 months of this year, two main targets involved in the Song Hau 1 PMB's plan which should be fulfilled are the first fire setting of the Unit#1 running on DO in July 2020 and that on coal in October 2020.
P.V
Comment