Emulation, Commendation and Reward
Over nearly past 60 years, LILAMA Corporation has attained many great achievements during the process of building and defending our Motherland. Numerous noble rewards have been given to collectives and individuals by the Party and State.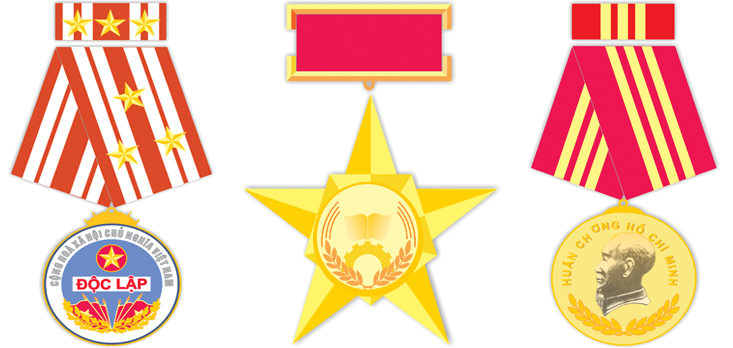 LILAMA has organized activities of emulation, commendation and reward frequently or under special subjects through out the Corporation, especially at the national important projects in order to find out and choose collectives, individuals having typical achievements and taking the lead in emulating movements for praise and glorification. These activities brought about joyful atmosphere, solidarity, encouraging all staffs to try their best, work hard, creating premise for enterprise to develop stably.
LILAMA carried out emulation activities by concentrating on bases, following production duties closely, paying much attention to small collectives, direct workers, caring about discovering and fostering excellent individuals. Over nealy 60 years of building up and development, LILAMA Corporation has attained many great achievements and has been given a lot of noble rewards by the Party and State as follows:
| | | |
| --- | --- | --- |
| - | Ho Chi Minh Medal | 1 |
| - | 1st class Independence Medals | 4 |
| - | 2nd class Independence Medals | 2 |
| - | 3rd class Independence Medals | 7 |
| - | Feat of Arms Medal | 1 |
| - | 3rd class Resistance War Medals | 3 |
| - | 1st class Labour Medals | 21 |
| - | 2nd class Labour Medals | 53 |
| - | 3rdd class Labour Medals | 160 |
| - | Emulation Flag of President Ho Chi Minh in 1960 | 1 |
| - | Emulation Flags of Government | 26 |
| - | Emulation Flags of Construction Ministry | 137 |
| - | High Quality Golden Medals of Construction Branch | 36 |
| - | Titles of Labour Hero for Collectives | 7 |
| - | Titles of Labour Hero for Individuals | 8 |
Comment