LILAMA 10: Successful installation of the largest sluice-valve in Vietnam for Cai Lon – Cai Be Irrigation System in Kien Giang.
On March 14th 2021, Lilama 10 JSC (a LILAMA Corporation subcompany) successfully installed the sluice-valve no.7 (weighing over 200 tons) in the total number of eleven of Cai Lon sewer for the Cai Lon – Cai Be Irrigation System in Kien Giang Province.
According to LILAMA 10, the Cai Lon sluice is equipped with a oversize and integral component (with 40m in length, 9m height, 203 weight) which had been manufactured at workshop of LILAMA 10 Mechanical Fabrication Factory in Hai Duong province and combined in the project performing site. Many special vehicles such as 5000tons loaded light (in 84m-long and 22-wide size), 600tons crane, 3000-ton cargo ship were mobilized to transport it to the install position from the shore.
It could be said that the sluice-valve is the most important item of an irrigation system for its high requirement of precision from designing to executing in order to avoid water leaking and seepage during operation afterward. Therefore, high technique and strong experience owned by the performing contractor were required with the support of specialty vehicles. Due to its over large and heavy structure, the execution also faced difficulties such as the challenging natural conditions such as great pressure suffering from fast flow, tidy and strong wind, and the complicated position placed in the middle of Cai Lon river.
The remaining sluice-valves shall be eventually installed and completed soon for operation by June, 2021. Regarding the scale of Cai Lon sewer, the total water clearance width is 455 metres, consisting of eleven 40-metre compartments and 15-metre wide locker compartment. The sluice-gate and lock valve are made of steel and worked by the hydraulic cylinder.
The Cai Lon sewer belongs to Cai Lon – Cai Be Irrigation System, which is owned by the Irrigation Investment and Construction Management Board 10 (the Board No.10) of the Ministry of Rural and Agriculture Development, is constructed in Binh An commune, Chau Thanh district, Kien Giang province.
Some images on Cai Lon sewer's sluice installation;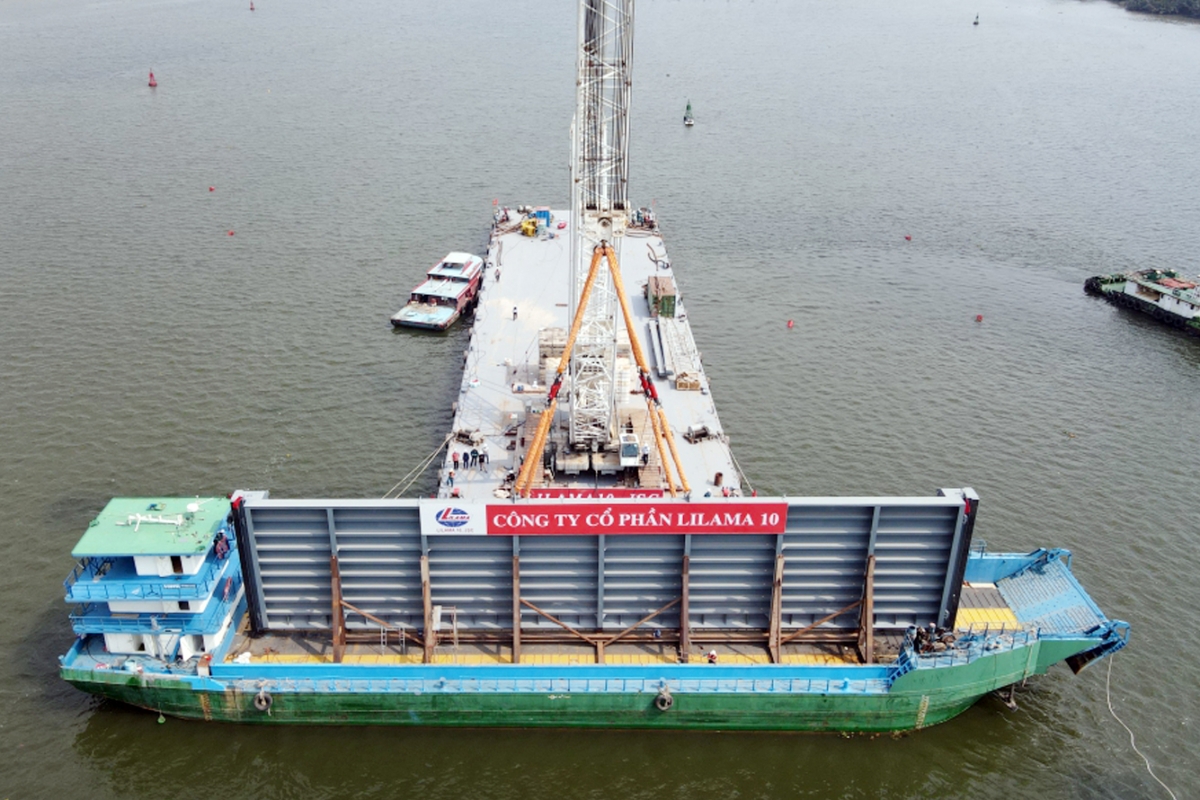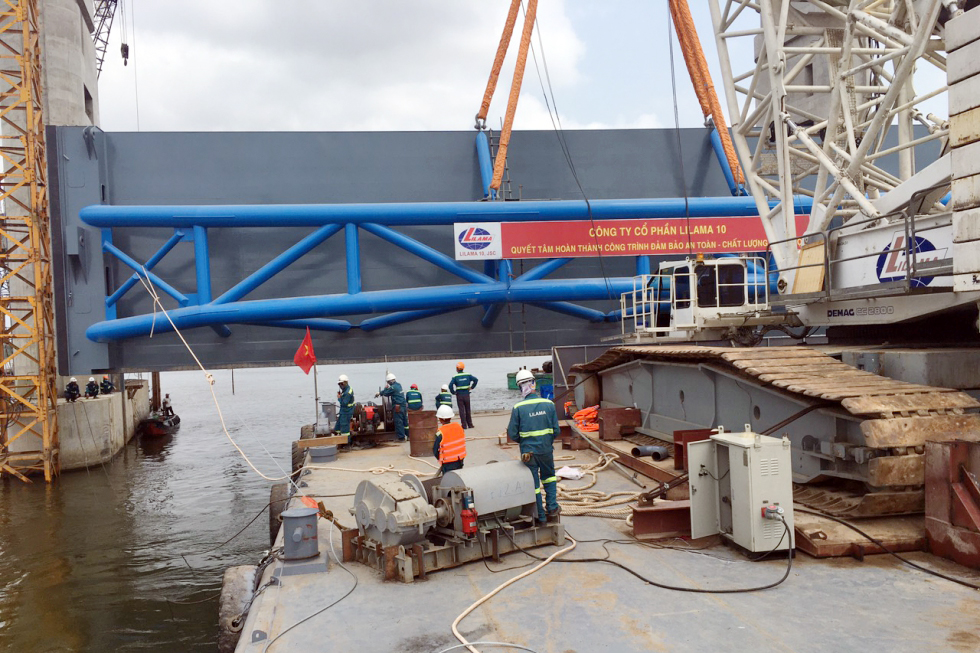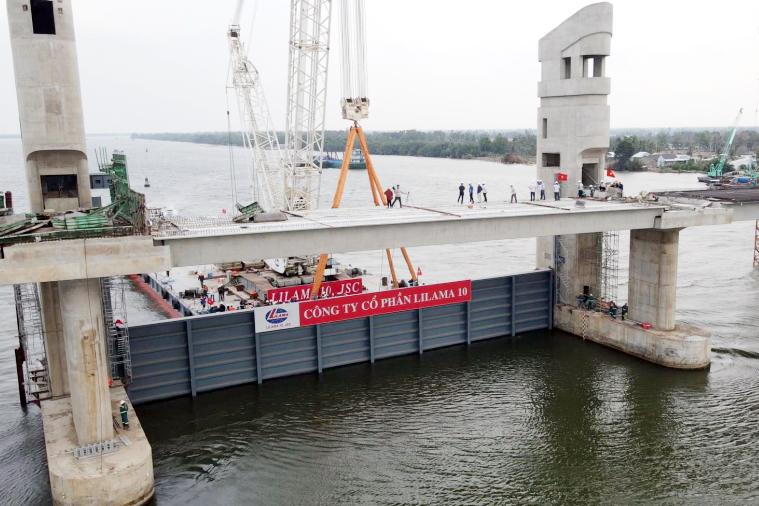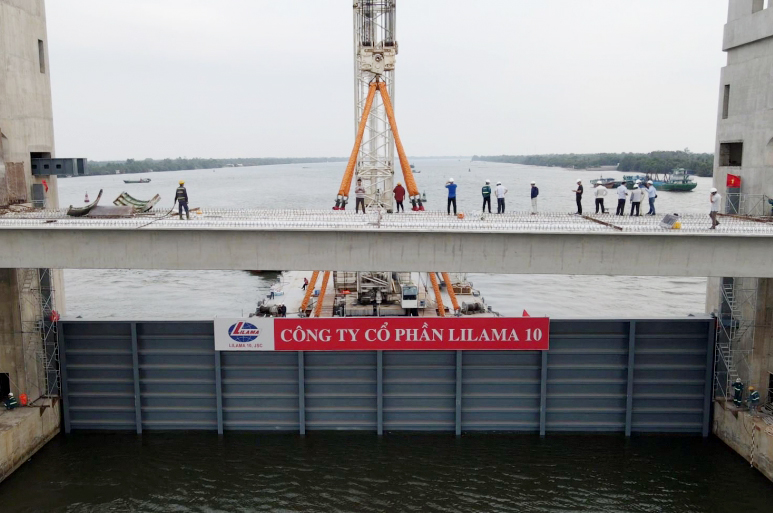 PV
Comment